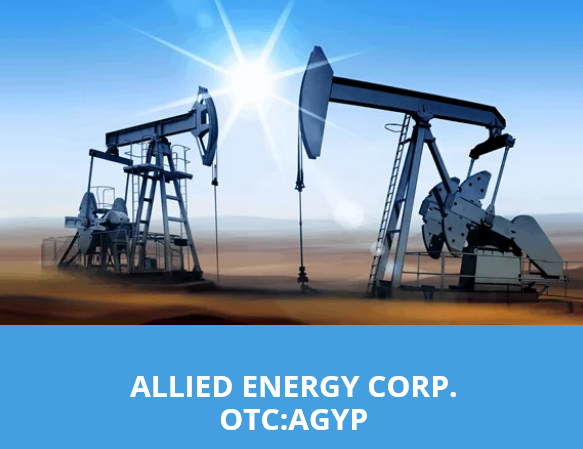 Carrollton, Texas, September 8, 2023 – Allied Energy Corp (OTC: AGYP), a producing oil and gas company focused on the leasing and reworking of oil and gas reserves in one of the most prolific hydrocarbon areas in the United States, is proud to announce project ignition on the planned 20MW Bitcoin Mining partnership with Enerhash, River Energy Group, LLC, Allied Energy, and Sloan Petroleum. The fuse has been ignited on this collaborative endeavor, highlighting a collective commitment to innovation, sustainability, and transformative energy solutions all while mining Bitcoin.
The partnership between these companies has created a powerful alliance that promises not only to make a significant impact on the environment but also to reshape the landscape of energy practices and off-grid Bitcoin mining.
Guiding the Way: Balazs Jogg Takes the Technical Helm for the buildout of the Bitcoin Mining Operation
At the technical helm of this initiative is Enerhash COO Balazs Jogg, an expert in construction and direct operation responsibilities. With a wealth of experience to his name, Jogg's leadership heralds a new era in the realm of energy solutions. Set in West Texas, his role as the driving technical force behind the project ensures a convergence of expertise and dedication that is bound to yield excellent results. As construction gears up and operations begin, Jogg's presence marks the start of a transformative journey for the companies Enerhash, Allied Energy Corp., River Energy Group, LLC, and Sloan Petroleum into the Bitcoin mining industry.
Experienced leaders in the oil and gas industry, George Monteith and Del Sloan, extended a heartfelt welcome to Balazs Jogg as he takes on this pivotal role. Their endorsement of this partnership underscores the significance of the project and the potential it holds for ushering in a more sustainable and greener future. Jogg arrived on the ground in Texas in August from Budapest, Hungary. Jogg is working diligently to establish mining operations at the initial flare gas site. The site planning is finalized, and the project execution has started.
The collective strength of Enerhash, Allied Energy, River Energy, and Sloan Petroleum goes beyond individual capabilities. Representing over one hundred years of experience in the oil & gas industry, energy management, bitcoin mining, and capital markets, these companies will be pointing all their experience into off grid bitcoin mining.
"We believe that true progress is only possible when like-minded pioneers come together," said George Monteith, emphasizing the importance of unity in achieving ambitious goals. "With Jogg on the ground working on initial setups we've made a powerful statement that Allied is committed to seeing the initial 20MW Bitcoin mining project through to completion.
Del Sloan echoed this sentiment, stating, "Our partnership is a beacon of hope for a brighter, more sustainable future while doing something truly useful with the flare gas often expelled into the atmosphere through fires. By harnessing our collective expertise, we are not merely stopping at eliminating routine flaring; we are propelling towards a future defined by innovation and environmental stewardship. We are also thrilled to see recent renewed excitement within the Bitcoin community."
A spokesperson for River Energy Group, LLC added; "This collaboration utilizes the latest technologies to unlock the potential uses of flare gas. We are delivering an affordable clean energy supply for end-users."
About River:
River Energy Group, LLC is a versatile oil and natural gas solutions provider, specializing in reworking shut-in wells for increased production. They offer comprehensive services such as well testing, engineering, completion design, and production optimization, all delivered with a strong commitment to safety and environmental standards. Additionally, River Energy focuses on creating electricity from flare and stranded gas, promoting eco-friendly energy solutions and affordability for end-users through services such as flare mitigation, power optimization, and energy storage. They also provide consulting, hedging, and risk management services in the energy industry, leveraging their team's expertise in trading strategies, market analysis, and energy price forecasting to help clients make informed decisions and mitigate energy price volatility.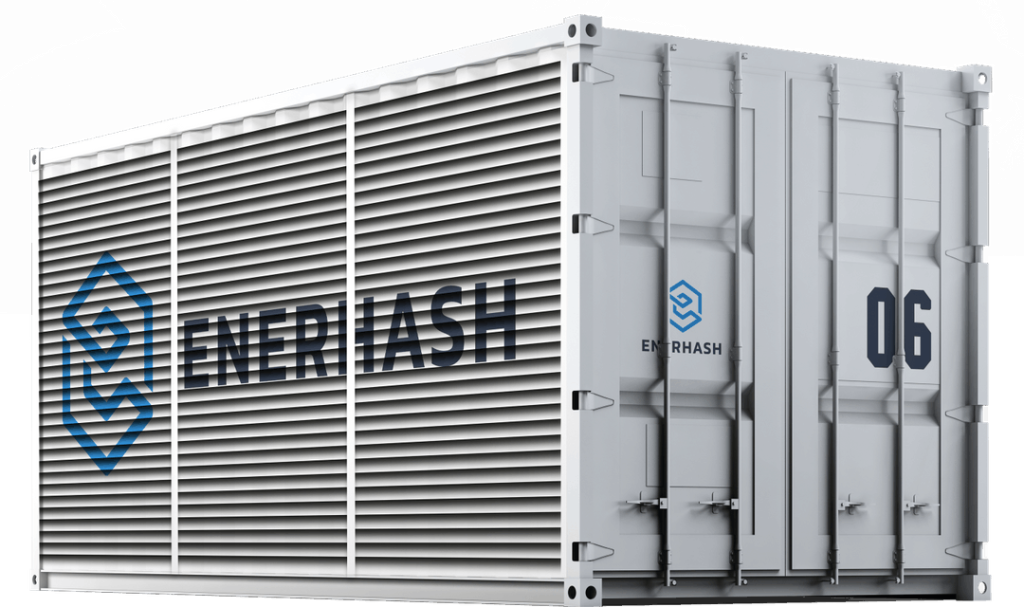 About Enerhash:
Enerhash is an energy technology and digital infrastructure development company founded by European energy experts in 2019. Enerhash has developed projects on three continents providing renewable energy optimization and grid balancing services including New Zealand, Sweden, Hungary and now they are entering into the USA.
Enerhash USA will align with energy producers as a solution to help alleviate harmful methane emissions caused by production. These solutions will monetize wasted natural gas resources to reduce emissions by eliminating routine flaring to reach ESG goals and unlock the value from stranded resources. To discover more about Enerhash USA, visit their corporate website at www.enerhashusa.com.
About AGYP:
Allied Energy Corp. is an energy development and production company acquiring oil & gas reserves in some of the most prolific hydrocarbon bearing regions of the United States. The Company specializes in the business of reworking & re-completing 'existing' oil & gas wells located in the thousands of mature oil & gas producing fields across the United States. The Company applies its knowledge, experience, and effective well-remediation technologies to achieve higher production volumes, longer well life, and more efficient recovery of the proven and available oil and gas reserves in the fields/projects in which it has acquired an ownership interest. The Company will utilize updated technologies such as hydraulic fracturing ("fracking"), drilling of lateral ("horizontal") legs in productive zones, and utilizing new cased hole electric logging to locate bypassed pays, all to enhance daily rates and oil & gas recoveries. By acquiring interests in a growing number of selected projects in various regions, Allied Energy Corp. is diversifying its exposure and effectively minimizing risk as it pursues corporate growth, top line & bottom-line revenues to the benefit of all stakeholders. There are proven, recoverable reserves contained in the many aging oil & gas fields that have been bypassed by companies moving away from these fields in search of deeper, more plentiful, but more costly reserves. The Company plans to concentrate on bypassed oil and gas as there is less competition and, as mentioned above, the costs are considerably less. Additionally, the company will acquire interests in marginal wells that can be acquired at minimal cost, of which there are 420,000 wells in the U.S. Quoting Barry Russell, President of the Independent Petroleum Association of America ("IPAA") – "With approximately 20 percent of American oil production and 10 percent of American natural gas production coming from marginal wells, they are America's true strategic petroleum reserve."
Safe Harbor Statement:
This Press Release may contain certain forward-looking statements within the meaning of the Private Securities Litigation Reform Act of 1995. The Company has tried, whenever possible, to identify these forward-looking statements using words such as "anticipates," "believes," "estimates," "expects," "plans," "intends," "potential" and similar expressions. These statements reflect the Company's current beliefs and are based upon information currently available to it. Accordingly, such forward-looking statements involve known and unknown risks, uncertainties and other factors which could cause the Company's actual results, performance, or achievements to differ materially from those expressed in or implied by such statements. The Company undertakes no obligation to update or advise in the event of any change, addition or alteration to the information catered in this Press Release, including such forward-looking statements.
Contact:
Allied Energy Corporation
Phone: 972-632-2393
Email: info@alliedengycorp.com
Twitter: https://twitter.com/AlliedEnergyCo1
Enerhash USA LLC
Email: info@enerhash.com
Website: www.enerhashusa.com
Twitter: https://twitter.com/Enerhash1
LinkedIn: https://www.linkedin.com/company/enerhash/
River Energy Group, LLC Website: www.riverenergygroup.com
SOURCE: Allied Energy Corp