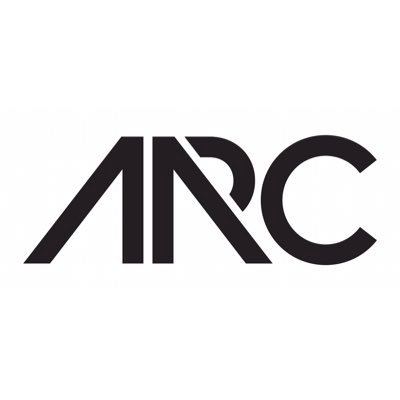 Kent, WA, September 8, 2023 – Arc, makers of the world's most advanced motorcycles, marks its entry into the North American market by launching a Founder's Signature Edition of the Arc Vector.
Designed by Arc founder and CEO, Mark Truman, who has personally overseen the awesome specification of this special collector's edition. The Signature Edition will be limited to just two bikes and only available to North American customers.
Two unique luxury motorcycles, made to the highest levels of craftsmanship on the market. The perfect balance of the finest materials: sustainability, performance, and esthetic mastery. Boasting a forged carbon fiber monocoque, body panels and even wheels, most supercars don't have this much forged carbon. This is complemented with Rose Gold paint detail throughout, etched leather grips and seat along with black and copper stitching, with Öhlins black suspension and unique chimney plate. Mark Truman has his signature in several places on the bikes so everyone will know this edition is something extra special. The Vectors utilizes the CCS1 Combo charging socket, which gives the DC fast charging standard for North America.
Truman said about the Signature Edition: "We are thrilled to be launching in North America and so wanted to do something extraordinary to mark the occasion. In terms of specification, I really wanted to throw the kitchen sink at it and push the levels of personalization and create something truly bespoke. It's an honor to be part of Arc, it's such a magical business, so to have my name on two of the bikes feels incredibly special."
Moshe (Mozy) Azarzar ARC US distribution founder and CEO added: "We are excited to bring ARC to America. ARC is a game changer in the EV industry with world highest level of design and performance. We are proud to be part of the ARC family."
Mr. Azarzar, a seasoned industry expert with a strong track record of leadership, brings a wealth of experience and strategic vision to drive Arc Vehicles' growth and expansion in the United States. With a background in electric vehicle technology and sustainable transportation solutions, Mr. Azarzar is well-equipped to lead Arc Vehicles' ambitious plans for the American market. His deep understanding of consumer preferences, environmental consciousness, and cutting-edge technology will play a pivotal role in advancing the company's mission to provide a luxury motorcycle coupled with revolutionary technology to American consumers.
Arc is a leading British manufacturer dedicated to pushing the boundaries of performance, design, and sustainability in the electric vehicle industry. Committed to innovation and craftsmanship, Arc motorcycles strive to revolutionize the motorcycle industry and provide riders with an unmatched experience on and off the road.
The Arc Vector is a motorcycle like no other, the embodiment of Mark Truman's mission to change the way we think about motorbikes and build a thrilling, sustainable and safe technological marvel for a new world order. This goes beyond engineering. It's a revolutionary new attitude. Arc is brave, uncompromising, and restless, facilitating dreams of escape and in hot pursuit of perfection on a road never before traveled. Being an engineering visionary, Mark is first and foremost a passionate motorcyclist. His first bike was a Puch 50cc when he was 6 years old and since his teens he's been building and modifying all manner of motorcycles, as well as racing on short tracks and motocross.
A staunch eco-advocate, Mark resides on a sustainable farm in the picturesque Welsh countryside.
Available to purchase today, with the Arc sticking to its promise not to pre-sell special editions before they are advertised. Customers can purchase these once-in-an-era Motorcycles by contacting the Arc Sales Team – sales@arcvehicle.us or calling us at (253) 277-1320.
About Arc:
Arc is the ground-breaking electric motorcycle company that takes a detour from the norm in search of fresh terrain and new frontiers; they are on a mission to explore the Earth in state-of-the-art style, combined with a promise to try and protect it. A team of visionary design and engineering specialists assembled for their attitude as much as their skill has developed the most advanced electric motorcycle ever brought to market.
Based in Coventry, England, at the heart of the UK's global-leading High-Performance Automotive Engineering cluster, the idea for Arc was born out of Jaguar Land Rover's White Space 'skunk works', an innovation lab previously headed by Arc Founder & CEO Mark Truman.
The Arc Vector is a motorcycle like no other, it goes beyond engineering, it's a revolutionary new attitude. Arc is brave, uncompromising, and restless, facilitating dreams of escape and in hot pursuit of perfection on a road never before traveled. The Arc Vector is a beautiful combination of the finest materials: a perfect balance of sustainability, performance and aesthetic mastery that reflects the Arc philosophy.
The Arc Vector utilizes exotic and sustainable materials, thoroughbred componentry, cutting-edge architecture, and technological innovations that have never been applied to two-wheeled transport before. From its frameless battery monocoque construction (the battery is the chassis), unique front end suspension system and carbon fiber everything, the Vector drips innovation. It's this combination of F1 style technical prowess, ultimate customer journey and a level of exclusivity not seen in the motorcycle market that makes it one of the most lusted-after EVs to ever enter production.
All Vectors are hand-built in the UK. Arc's clients go through a fully bespoke process with the company to tailor the Vector to their preferences. Ergonomics are set for each owner, with new foot control and handlebar positions machined bespoke for the rider's required poise. Colour and materials choices are included, within reason, in the standard price range.
For further information, please contact:
Corporate Communications: mozy@arcvehicle.us
Sales Communications: sales@arcvehicle.us
Website: https://www.arcvehicle.us/
Instagram, Facebook & Twitter: @arcvehicle.us
SOURCE: Arc