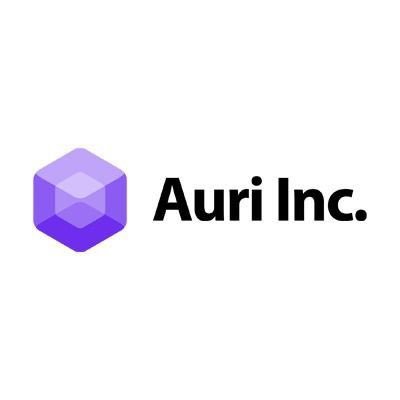 DALLAS, TX, August 31, 2023 – Auri Inc. (OTC PINK: AURI) ("AURI") (the "Company") is proud to announce today the following updates for its shareholders
Today, our CEO, Mr.Vakser, arranged to facilitate a conventional bank loan for the purchase and refinance of a certain Florida based Manufacturer. This acquisition will add approximately $ 35 million to $ 79 million in additional gross revenues for our flagship leading company, Auri Inc.
"Our team has arranged all of our companies in our current portfolio to be acquired by Auri Inc. This is a very "friendly" transaction, mostly due to the fact that the largest investor and shareholder has financed the deals, and as the largest investor/shareholder I am ensuring the fact that Auri Inc., will not incur additional financial burdens, and will not use its Reg A shares to secure the deal. We will use a block that will be a "place holder", once my bank arrangement kicks in, and our processors will begin collecting the online and revenues from the affiliates. Currently, the manufacturer is sitting on several million dollars' worth of Hemp and MJ inventories, as well as several million dollars' worth of pre-manufactured gummies, that Auri Inc., intends to use for our current product line and our signature and endorsed branded new products. Hemp and MJ new supplier will be our own company that we are now officially acquiring and "rolling up", into Auri Inc. The company is Sutimco International Inc., (SUTI) and although at these PPS prices, the company will only add a modest several million to our growing market cap, the vertically integrated supply of MJ products and companies will add to our operations and supply chain." Explained Mr. Vakser, CEO.
Currently, the company arranged several vertically integrated acquisitions, as well as negotiating with a consulting group that has a track record for taking Micro-Cap companies to NADSAQ.
These new structured developments are also enhanced with the company signing several major brand names in sports and entertainment industry as new endorsers, and also as new namesakes for our branded additional products, such as the "Champ" line that will feature several world champion boxers!
Recently, the company continued its "roll-up" program with acquisitions, and announced several updates:
The company's negotiations with an acquisition prospect progressed to a positive point that warranted the Auri's team visit the location in Florida and meet the owners. The CEO and the team visited the factory on August 18th for a location inspection .
"Our SEC attorneys are in Florida, so that makes our visit very convenient for the purpose of communications and negotiations. Florida's economy is terrific, and the business climate is very friendly to corporations. As Josh Lowe and RJR bring products and distribution to Auri Inc, and our current CBD and Delta 9 line of products, the opportunity to also own a manufacturing facility that also generated very healthy revenues for the past several years, is very exciting! Auri Inc., current path of acquisitions and "roll up" agenda fits perfectly with the company's plan to "vertically integrate" all our companies and strategic vendors for a combined "market cap" of over 200 million, and add similar revenue goals and projections. The end result, is up list to NASDAQ!" Explained Mr. Vakser/CEO.
As an added note: The company entered in negotiations with a group that successfully moved and up listed several OTC Markets "Microcap companies" to the NASDAQ for assistance in up listing AURI Inc. Their impressive track record shows how a holding company such as Auri Inc., can set up an intelligent pathway, and actually "get there".
Recently, AURI the company announced the follow update to new product launch and pending dividend.
The CEO Edward Vakser goes on to state "Recently our team returned from the "Food + Beverage Cannabis Expo" in Las Vegas. Josh was able to sign several distribution deals for our brands. We are expecting revenues in excess of $100,000 per month, with a very optimistic growth potential, as well as we signed several other distribution deals for both our brand and other brands that contain our CBD and Delta 9 THC components. Our recent distribution roll-out was launched here in Texas several weeks ago, for our exclusive brands for the Texas area. The rest of the states will be handled by several other distributors, with East, Central and West territories. The company will also produce "private label products" for clients that may want their own brand."
"One of many key ingredients is our 'Powered by fast-acting SENDS Technology', that contributes to fast and full absorption of the product, therefore making an experience more powerful and enjoyable." Explained our chief designer for the formula.
Recent Share Structure changes
Recently the company has filed a share retirement with the Wyoming secretary of state for a 3 billion share reduction from the Authorized common shares. The company will complete the aforementioned Authorized common share reduction down to 3 billion after the close of the Reg A, which will take place post reduction of the anticipated 1.9 billion shares reduction from the Outstanding shares. The company wants to emphasize that this order was decided so that the company can decrease the outstanding shares below 3 billion. Currently the company has retired at least 600 million shares from the Outstanding because those shares were in book entry. The next 1.3 billion are in certificate form and the CEO Edward Vakser has bought back these certificates for the betterment of the company and its shareholders which he is in the process of retiring.
Dividend Update: www.auritoken.io
Recently, the company announced a dividend of the AURI Token 1 for every 200 shares owned. The company is planning on updating the dividend formula so that shareholders get a better ratio. We plan on announcing that this week.
Dividend Information
The company recently posted a ruling given to OTC markets by FINRA regarding trading rights to OTCMarkets for digital currencies.
The company will have an ex dividend date of October 02, 2023.
Our plan is to retire the last 1 billion shares prior to the close of Q3 2023.
Recent Acquisitions
Recently the company has acquired Aqua Vertical Farms Inc. a Wyoming corporation via 100% control.
The company has launched the website for its newly acquired patents, www.aquavertical.com as well as launched pre-orders for the residential systems.
About the Hydroponics Vertical Farming system
The consumer systems allow the grower to grow up to 45 full size plants in a 13 square foot area. The systems boast water control valves for greater control of water flow, the ability to be connected to a water timer, and the ability to be used hydroponically with fish! The system is the perfect small growing system for the back yard or porch!
About patent No.'s 9,795,097 and 10,004,188
These patents were invented by Justin Williams and Alexander M. Woods-Leo and the venture started in 2013. The patents are in reference to A-Frame technology and are primarily designed as Outdoor/Indoor systems. The goal of this technology was to allow farmers to buy 1 row and scale up as the farmer made money from the system without having to buy an entire indoor facility. However the system was designed to be optimal in greenhouses.
Auri Inc. wishes to explain the patents at the time of closing are owned by Apex Farms Corp.
About Auri Inc.
AURI Inc. as good as gold! The Company was formed by a group of investors whose talents and interests were based in Production, Content Development, Audio/Visual Presentations, Intellectual Properties Development, and acquisitions, as well as oil and gas and real-estate investments. The company launched its own Cryptocurrency, www.Auritoken.io and has licensed its Art Inventory at nft/blackdracos.com. The management is based around seasoned corporate officers, directors and consultants who are experienced in management and mergers/acquisitions of multimillion dollar companies. The company's plan and concept were developed and based around a plan of acquiring and developing High End Art and Reproductions, backed by AURI Gold Crypto Currency, focusing AURI INC to become a Publisher and Licensor as well as NFT developer. Then, retaining the duplication and reproduction rights, on an exclusive basis, in order to sell and distribute the products worldwide. The company and management believe that they can create, sustain and grow one of the largest art publishing companies in the world. AURI Inc., also owns a "wholly owned subsidiary" : EVAP Inc. Evap Inc. has patent pending technology to assist with one of the biggest issues in the oil and gas industry, "PRODUCED WATER". The technology can take produced saltwater and turn it into a steam cleaner than most cities tap water by removing most of the metals and suspended solids.
Safe Harbor Statement:
This release includes "forward-looking statements" within the meaning of Section 27A of the Securities Act of 1933, as amended, and Section 21E of the Securities Exchange Act of 1934. Certain statements set forth in this press release constitute "forward-looking statements." Forward-looking statements include, without limitation, any statement that may predict, forecast, indicate, or imply future results, performance or achievements, and may contain the words "estimate", "project", "intend", "forecast", "anticipate", "plan", "planning", "expect", "believe", "will likely", "should", "could", "would", "may" or words or expressions of similar meaning. Such statements are not guarantees of future performance and are subject to risks and uncertainties that could cause the company's actual results and financial position to differ materially from those included within the forward-looking statements. Forward-looking statements involve risks and uncertainties, including those relating to the Company's ability to grow its business. Actual results may differ materially from the results predicted and reported results should not be considered as an indication of future performance. The potential risks and uncertainties include, among others, the Company's limited operating history, the limited financial resources, and domestic or global economic conditions — activities of competitors and the presence of new or additional competition and conditions of equity markets.
Press Contact info:
Mark2media Group
auriincpr@gmail.com
(302) 261-9663
Twitter: @AURI_OTC Link: https://twitter.com/AURI_OTC
LinkedIn: https://www.linkedin.com/company/auri-inc/
TikTok: https://www.tiktok.com/@auri_otc?_t=8deaRcgzNs6&_r=1
Facebook: https://www.facebook.com/profile.php?id=100057444009513
Subsidiary Websites
www.evapinc.com
www.aquavertical.com
SOURCE: Auri, Inc.