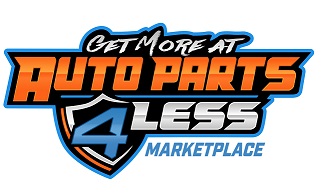 Las Vegas, NV, August 24, 2023 – Auto Parts 4Less Group, Inc. (OTC Pink: FLES) (the "Company," "Auto Parts4Less," "FLES") – the operator of AutoParts4Less.com, a specialized automotive parts marketplace, is pleased to announce the launch of its innovative B2B portal. This momentous achievement signifies an unparalleled opportunity for install centers, dealerships, car businesses, and other business entities in the automotive domain across the United States to register and tap into a vast ecosystem of wholesale automotive parts.
Christopher Davenport, CEO of the Company, stated, "This is not just an addition to our platform; it's a paradigm shift. With our B2B portal, we're inviting businesses to connect directly with a large roster of manufacturers offering substantial discounts. What sets us apart is our unique double-sided marketplace dedicated exclusively to the automotive parts industry."
Auto Parts4Less stands out in a disjointed industry, with a total market size of $500 billion in the U.S.[1] Currently, a mere 10% of this market operates online, and with this launch, the Company aims to considerably enhance this percentage. What makes this portal distinctive is its comprehensiveness. From car parts, truck components, electric to combustion, marine, heavy-duty truck parts – it's an all-encompassing hub for every conceivable automotive parts requirement.
A noteworthy highlight of the B2B program is its cost-efficiency. Unlike competitors, AutoParts4Less's B2B Portal is entirely free for install centers. "There's no catch and no hidden fees. Our primary focus is to ensure businesses reap significant savings and gain access to renowned aftermarket brands," added Mr. Davenport. Brands partnering with AutoParts4Less include industry giants such as Fox, BDS Suspension, Daystar, Rev Tech, Toy Tech, Scorpion, Tuff Country, and countless others.
The platform's integrity is unparalleled. Unlike generic marketplaces where any seller can list products, AutoParts4Less.com prides itself on its stringent vetting process. "We ensure that our buyers, whether consumers or businesses, are engaging with trusted sellers, most of whom are manufacturers. It's a trusted marketplace experience that we aim to deliver," explained Davenport.
A glance at the Company's trajectory reveals its impressive scale. Since its inception in November, AutoParts4Less boasts 5.7 million products spanning over 8,000 brands across 3,000 categories.
Lastly, Mr. Davenport, stated, "I want to extend my heartfelt appreciation to our incredible team for making this possible. The portal is now live, and we wholeheartedly invite install centers nationwide to become a part of this revolutionary venture."
As AutoParts4Less forges ahead, its core mission remains unwavering: to consistently deliver unmatched value to both the supply and demand sides of the automotive parts industry.
For businesses eager to sign up please visit https://www.autoparts4less.com/become-wholesale-buyer
About Auto Parts 4Less Group, Inc.
Auto Parts 4Less Group, Inc. entered the online auto parts business in 2015, selling lift kits and other aftermarket accessories for Jeeps, Trucks, and SUVs on eBay and Amazon. In early 2020, the Company began developing AutoParts4Less.com as a multi-seller enterprise-level marketplace dedicated to consolidating the $500 billion annual aftermarket automotive parts industry, including cars, trucks, boats, motorcycles, and RVs, on a single platform. AutoParts4Less.com officially launched with around 2 million parts from over 25 parts sellers in November 2022.
For more information about Auto Parts 4Less Group, Inc., please visit AutoParts4LessGroup.com
Contact:
Christopher Davenport, CEO
Auto Parts 4Less Group Inc
Email: investorrelations@ap4less.com
Forward Looking Statements
This information contains certain forward-looking statement: These statements are identified by the use of the words "could", "believe", "anticipate", "intend", "estimate", "expect", "may", "continue", "predict", "potential", "possible," "project" and similar expressions that are intended to identify forward-looking statements. All forward-looking statements speak only as of the date of this presentation. You should not place undue reliance on these forward-looking statements. Although we believe that our plans, objectives, expectations and intentions reflected in or suggested by the forward-looking statements are reasonable, we can give no assurance that these plans, objectives, expectations or intentions will be achieved.
Forward-looking statements involve significant risks and uncertainties (some of which are beyond our control) and assumptions that could cause actual results to differ materially from historical experience and present expectations or projections. Actual results may differ materially from those in the forward-looking statements and the trading price for our common stock may fluctuate significantly. Forward-looking statements also are affected by the risk factors described in the Company's filings with the U.S. Securities and Exchange Commission. Except as required by law, we undertake no obligation to update or revise publicly any forward-looking statements, whether as a result of new information, future events or otherwise, after the date on which the statements are made or to reflect the occurrence of unanticipated events. Industry data provided herein is of no predictive value regarding the future sale of the Company's products. No information in this press release should be construed as any indication whatsoever of the Company's future financial results, revenues, or stock price.
[1] https://hedgescompany.com/blog/tag/aftermarket-industry-statistics/
SOURCE: Auto Parts 4Less Group, Inc.