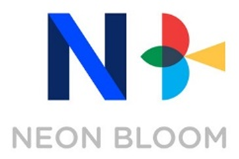 COLUMBIA, MD, August 30, 2023 – Neon Bloom, Inc. (OTC PINK: NBCO), announced today that its subsidiary, Bazelet™ Health Systems Inc., will enter the $60B US Organic food and beverage industry in 2024 with the introduction of PECSA™ Organic.

PECSA™ is a plant-based, water soluble ingredient made from patented cannabis plant extracts that contain a proprietary combination of non-psychoactive Cannabigerol (CBG) and its acidic precursor, Cannabigerolic Acid (CBGA), in addition to other constituents and is intended to be "Generally Recognized as Safe" (GRAS), as regulated by the FDA under the US Food, Drug and Cosmetic (FD&C) Act.
PECSA™ Organic will be made exclusively from federally legal, U.S. patented cannabis plants grown by the Amish community on USDA certified organic farms.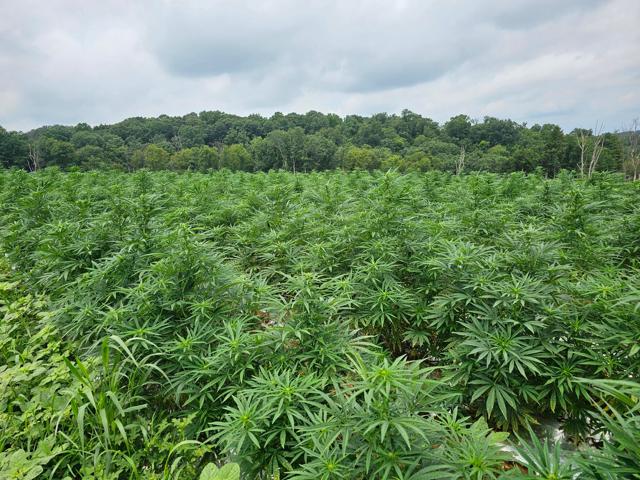 "The global organic food and beverages market is set to achieve a substantial size of USD 564.22 billion by 2030, exhibiting a compelling CAGR of 11.7% throughout the forecast period. This growth is fueled by several factors, including the health benefits associated with organic consumption, the increasing health consciousness among consumers, and the alignment of organic choices with environmental sustainability." As reported ResearchandMarkets.com on 08/24/23.
"Organic is at that right intersection of environmental and personal health," said Organic Trade Association's CEO Tom Chapman. "Organic brings together the interest in human health and a healthy environment, and that offers organic a positive pathway forward and will help organic businesses withstand challenges in the future."  "Organic's fundamental values remain strong, and consumers have demonstrated they will come back time and again because the organic system is verified, and better for people, the planet, and the economy."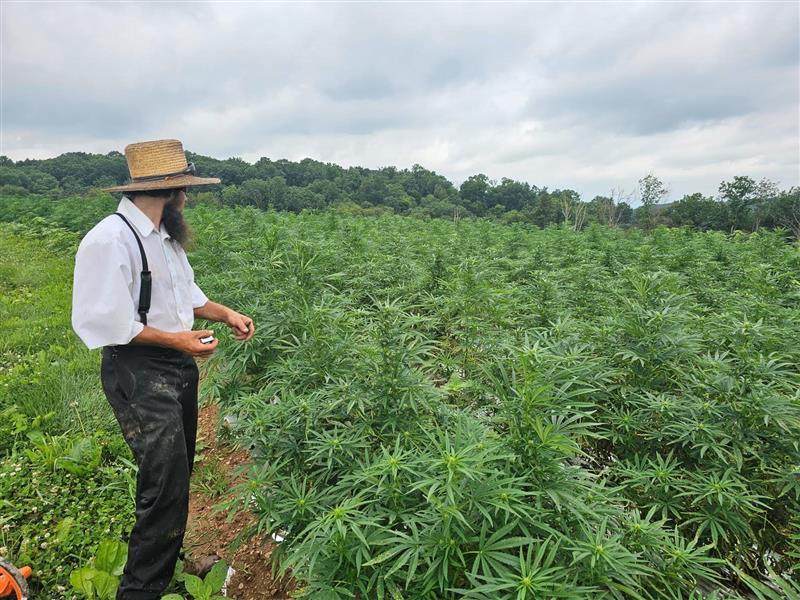 NBCO Director Fred Luke commented on PECSA™ Organic, saying "The development of an organic version of PECSA™ enhances the value of our intellectual property, provides many new distribution opportunities and positions the company with unique, first to market, organic ingredient with no known competition in a profitable industry niche that will continue to grow for years to come"
About Neon Bloom:
Neon Bloom, Inc. (OTC PINK: NBCO) is a diversified enterprise group, currently engaged in the development of new life-science technologies, technologically improved financial services, and other emerging business sectors. Beginning in 2020 NBCO began to expand its leadership team and its investments in new acquisitions; in 2021 it acquired Bazelet Health Systems, Inc. ("Bazelet™") in an all-stock transaction, and currently operates Bazelet as a wholly owned subsidiary. The Company intends to make additional acquisitions in the near future utilizing shares of its common stock, non-convertible promissory performance-based notes, and cash as is available.
About Bazelet Health Systems, Inc:
Bazelet™, is the licensed US plant patent, trademark, and manufacturer of PAN2020, the world's first patented cannabis plant (US Plant Patent number US PP32,725 P2). PAN2020 is a new and distinct variety of cannabis sativa (L.) plant and contains 0.00%   tetrahydrocannabinol (THC), making it the first and only federally legal cannabis plant. With Pan2020, Bazelet™ developed the proprietary ingredient PECSA™ (Plant-based EndoCannabinoid System Activator), used in the manufacturing and commercial supply of food, drug, and cosmetic products that comply with the Food, Drug and Cosmetic Act. There are no health care claims being made by the Company or Bazelet™ about the PECSA™ products; these products are not intended to treat, diagnose, mitigate, prevent, or cure diseases, nor do they have any therapeutic effect as to any specific medically diagnosed conditions.
CONTACT:          Shareholder Relations
EMAIL:                    shholders@directequitysource.com
WEBSITE:               www.bazelethealth.com
TELEPHONE        1- 888-404-3314
Forward – Looking Statements:
This press release includes "forward-looking statements", that involve risks and uncertainties. All statements other than statements of historical facts, included in this press release that address activities, events, or developments that we expect or anticipate will or may occur in the future, including such things as future capital expenditures (including the amount and nature thereof), business strategy and measures to implement strategy, competitive strength, goals, expansion and growth of our business and operations, plans, references to future success, reference to intentions as to future matters, and other such matters are forward-looking statements. In some cases, you can identify forward-looking statements by terminology such as "may," "will," "should," "expects," "plans," "anticipates," "believes," "estimates," "predicts," "potential," or "continue," or the negative of such terms or other comparable terminology. These statements are only predictions. Actual events or results may differ materially. These statements are based upon certain assumptions and analyses made by us considering our experience and our perception of historical trends, current conditions and expected future developments as well as other factors that we believe are appropriate in the circumstances. However, whether actual results and developments will conform to our expectations and predictions is subject to several risks, uncertainties, and other factors, many of which are beyond our control. Although we believe that the expectations reflected in the forward-looking statements are reasonable, we cannot guarantee future results, levels of activity, performance, or achievements. Moreover, we do not assume responsibility for the accuracy and completeness of such forward-looking statements. We are under no duty to update any of the forward-looking statements after the date of this release to confirm such statements to actual results.
SOURCE: Neon Bloom Inc.