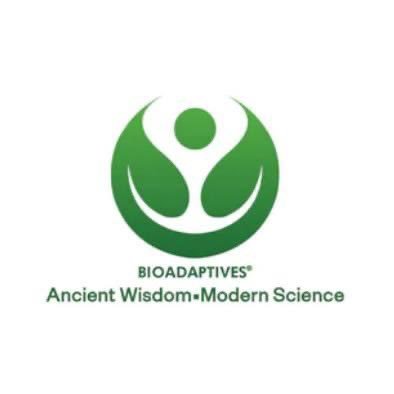 Lung Fortress is a new potent, derivative natural supplement to support pulmonary health amid rising concerns for seasonal increases in respiratory problems
LAS VEGAS, NV, October 10, 2023 – BioAdaptives, Inc. (OTC: BDPT), a leading formulator and distributor of innovative, all-natural dietary supplements, today announces the launch of Lung Fortress™, a robust, all-natural supplement formula designed to foster pulmonary health, in response to the anticipated seasonal increases in respiratory illnesses.
Lung Fortress is a more potent, advanced derivative of the popular BioAdaptives product, PrimiLungs™, first marketed four years ago. Lung Fortress™ is designed to promote lung health by increasing resilience to stressful threats such as airborne chemicals and particles, such as pollution, and to aid recovery from various inflammatory conditions. The ingredients are known to have anti-inflammatory and antiviral properties that support the immune system.
Health authorities are highlighting the increased risk of respiratory illnesses, including complications from viruses like influenza, respiratory syncytial virus (RSV), and COVID-19 during the coming winter months. Viral illnesses can be difficult to combat, and a healthy immune system remains the most important line of defense against harmful threats. Lung Fortress™ is specifically formulated to provide immune support and to strengthen the lungs under stress.
Edward Jacobs, M.D., BioAdaptives CEO, stated, "We are delighted to announce the launch of Lung Fortess™ in anticipation of the expected rise in seasonal respiratory illnesses. Lung Fortress is a more potent, advanced derivative of PrimiLungs™, our popular lung supplement formula that has received favorable reports from many consumers, especially Seniors, since its market debut four years ago."
About BioAdaptives, Inc.
BioAdaptives, Inc. develops and distributes natural plant- and algal-based products that improve health and wellness for humans and animals, with an emphasis on optimizing pain relief, antiviral activity, and immune system defense; resistance to stress; endurance; recovery from injury, illness, and exercise; and anti-aging properties. The Company's current dietary supplement formulations are carefully selected from the best sources around the world and utilize proprietary methods of enhancing the bioavailability of nutrients. BioAdaptives' current product line includes PrimiLungs™, PluriPain®, SleepEZ™, MindnMemory™ and Cell Rejuven™ for humans. The Company's products for horses and dogs have also demonstrated increased general health, competitive performance enhancement, rejuvenation effects, and pain relief, as well as providing improvements in appearance. BioAdaptives' wholly owned subsidiary, LiveStock Impact, Inc markets Canine Regen All In One™, Equine All In One™ and Equine All In One Plus™ for dogs and horses. LiveStock Impact, Inc is also positioned to develop and market botanical drugs.
BioAdaptives' common shares trade in the OTC market under the symbol BDPT. It has over 13,000 current shareholders. None of the statements about the Company's products have been approved by the Food and Drug Administration. These products are not intended to diagnose, treat, cure, or prevent any disease.
Additional information can be found at www.shopbioadaptives.com or in our SEC filings at https://www.sec.gov/cgi-bin/browse-edgar?company=bioadaptives&owner=exclude&action=getcompany
Safe Harbor Statement
This press release contains information that constitutes forward-looking statements made pursuant to the safe harbor provisions of the Private Securities Litigation Reform Act of 1995. All statements, trends, analysis, and other information contained in this press release including words such as "anticipate," "believe," "plan," "estimate," "expect," "intend," and other similar expressions of opinion, constitute forward-looking statements. Any such forward-looking statements involve risks and uncertainties that could cause actual results to differ materially from any future results described within the forward-looking statements. Risk factors that could contribute to such differences include those matters more fully disclosed in the Company's reports filed with the Securities and Exchange Commission. The forward-looking information provided herein represents the Company's estimates as of the date of the press release, and subsequent events and developments may cause the Company's estimates to change. The Company specifically disclaims any obligation to update the forward-looking information in the future. Therefore, this forward-looking information should not be relied upon as representing the Company's estimates of its future financial performance as of any date after the date of this press release.
Contact:
Investor Relations
BioAdaptives, Inc.
(702) 659-8829
info@bioadaptives.com
SOURCE: BioAdaptives, Inc.