Dover, DE, October 17, 2023 – Metatron Apps Inc., (OTC: MRNJ) a trailblazer in AI-driven solutions and mobile app development, has taken a pivotal step forward, having signed a Memorandum of Understanding and proceeding towards the execution of an equity acquisition of Katuhpult Coffee. Katuhpult is spearheaded by a founder who has previously sculpted and divested a multi-million dollar coffee brand, infusing credibility, experience, and a legacy of success into this innovative venture. Metatron is not just acquiring equity but also committing to developing an app to broaden Katuhpult's market reach and enhance customer engagement, a collaborative synergy that amplifies the resonance of both brands in their respective markets.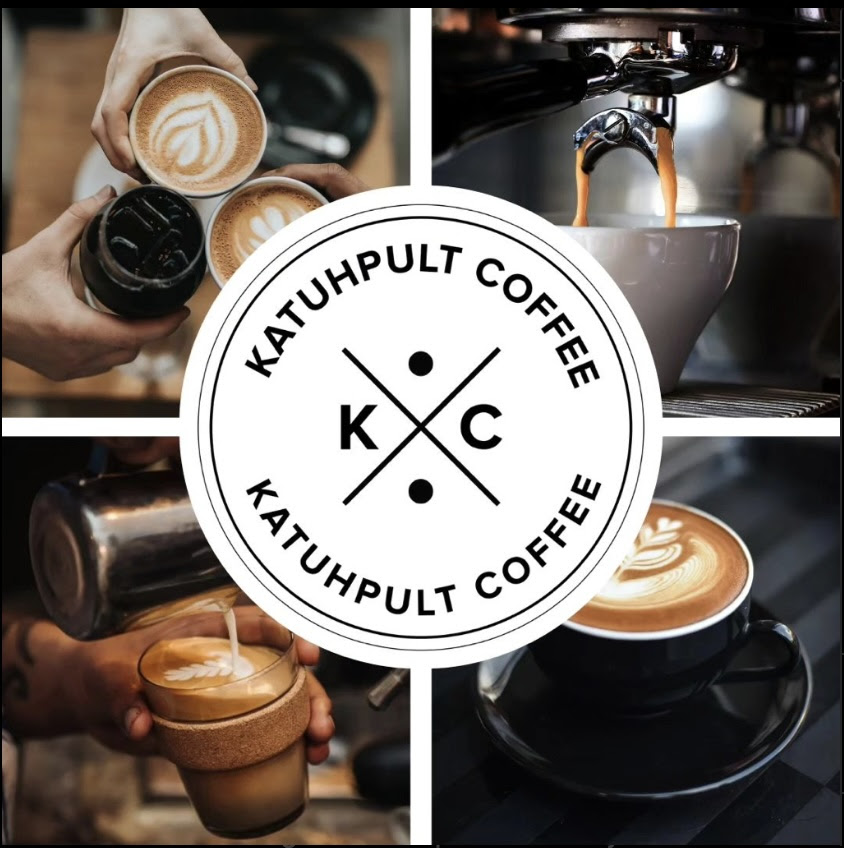 Katuhpult Coffee specializes in crafting a diverse range of beverages, from single-origin coffees that capture the unique flavors of specific regions to expertly blended coffee varieties that offer a harmonious fusion of taste. Additionally, they extend their expertise beyond coffee, offering a selection of functional coffees designed to provide specific health benefits. To cater to a broader audience, their menu also includes a selection of premium teas, ensuring a delightful and well-rounded experience for all caffeine enthusiasts and tea connoisseurs alike.
Building on this momentum, it's crucial to underscore that this acquisition marks another milestone in Metatron's strategic initiative to amalgamate or acquire companies and properties that not only are profitable but also exhibit substantial potential for growth. This strategy is intricately woven with our sophisticated approach of equity swaps and the integration of cutting-edge AI enhancements to catalyze innovation, efficiency, and profitability in the targeted companies. Each acquisition is meticulously curated to align with our overarching vision, thereby ensuring that our investors are endowed with opportunities that are not just lucrative but also sustainable and forward-looking.
In the sphere of AI, Metatron's contributions are remarkable and pivotal. The AI-powered content creation platform has become an indispensable asset for businesses keen on escalating content production and ROI. The inclusion of the LegalEaze service enhances Metatron's portfolio, a dedicated offering to demystify and simplify complex legal communications, reinforcing the company's stature as a holistic solution provider in the evolving digital space.
Additionally, the Text-to-Video service, now unveiled to members, encapsulates Metatron's innovative essence. This service adeptly converts textual narratives into engaging video content, promoting enriched content accessibility and audience engagement. Each innovative stride reaffirms Metatron's unwavering commitment to lead, innovate, and adapt, securing its esteemed position in the AI ecosystem.
The forthcoming integration of Katuhpult Coffee and the creation of a dedicated app exemplify Metatron's multifaceted strategy, intertwining cutting-edge technology with lifestyle elegance. Katuhpult, a narrative of taste infused with wellness, finds a parallel in Metatron's narrative of technology infused with user-centric adaptability. Amidst robust financial health and minimized debt, this convergence of coffee artistry and AI innovation unveils a tapestry of growth, diversification, and innovation.
About Metatron Apps:
Metatron Apps is a leader in AI-driven solutions, offering a comprehensive all-in-one platform equipped with a suite of AI tools designed to enhance productivity, streamline processes, and drive creativity. Our commitment to innovation ensures that you have the tools your company need to excel in the digital age.
Katuhpult Coffee
Contact: IR@Metatronapps.com
AI content website: MetatronAI.com
Corporate website: MetatronApps.com
Twitter: https://twitter.com/MetatronInc
TikTok: https://www.tiktok.com/@metatronai.com
Metatron Apps Inc.
160 Greentree Drive Suite 101
Dover, DE 19904
(302) 489-4016
Disclaimer: Legal Translation service is not a substitute for legal counsel. While it may save time and money by helping clients understand contracts and other legal documents, it does not provide legal advice or replace the need for professional legal guidance.
Forward-Looking Statements: Any statements made in this press release which are not historical facts contain certain forward-looking statements, as such term is defined in the Private Litigation Reform Act of 1995, concerning potential developments affecting the business, prospects, financial condition and other aspects of the company to which this release pertains. These forward-looking statements involve known and unknown risks, uncertainties and other factors that may cause our actual results of the specific items described in this release, and the company's operations generally, to differ materially from what is projected in such forward-looking statements. Although such statements are based upon the best judgments of management of the company as of the date of this release, significant deviations in magnitude, timing and other factors may result from business risks and uncertainties including, without limitation, the company's need for additional financing, which is not assured and which may result in dilution of shareholders, the company's status as a small company with a limited operating history, dependence on third parties and the continuing popularity of the iOS operating system, general market and economic conditions, technical factors, receipt of revenues, and other factors, many of which are beyond the control of the company. Although we believe that the expectations reflected in the forward-looking statements are reasonable, we cannot guarantee future results, levels of activity, performance, or achievements. Moreover, neither we nor any other person assumes responsibility for the accuracy and completeness of such statements, and we disclaim any obligation to update information contained in any forward-looking statement.
SOURCE: Metatron Apps Inc.