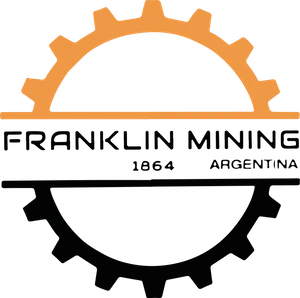 Carson City, NV, October 31, 2023 – Franklin Mining Bolivia (a branch of Franklin Mining, Inc.) (OTC Pink: FMNJ) and Rockin' G Gold LLC, Scottsdale, AZ have formed a Joint Venture for gold recovery operations and processing minerals and metals recovered according to an existing agreement between Franklin Mining Bolivia and Cooperativa Minera Rio Cristal.
Franklin Mining Bolivia, a company recognized by the laws of the Plurinational State of Bolivia and constituted as a branch of Franklin Mining, Inc entered into a contract with Cooperativa Minera Rio Cristal RL, to process tailings recovered from the Yuyo concession. Following early increases in recovery results and increases in daily material deliveries, the contract was extended with an Addendum authorizing recovery efforts in the Yuyo Riverbed.
About Rockin' G Gold, LLC. An Arizona Limited Liability Company with Managers and Members experienced in contract administration and project management, including mining.
Safe Harbor Act: This release may contain "forward-looking statements" within the meaning of Section 27A of the Securities Act of 1933, as amended, and Section 21E the Securities Exchange Act of 1934, as amended and such forward-looking statements are made pursuant to the safe harbor provisions of the Private Securities Litigation Reform Act of 1995. "Forward-looking statements" describe future expectations, plans, results, or strategies and are generally preceded by words such as "may," "future," "plan" or "planned," "will" or "should," "expected," "anticipates," "draft," "eventually" or "projected." You are cautioned that such statements are subject to a multitude of risks and uncertainties that could cause future circumstances, events, or results to differ materially from those projected in the forward-looking statements, including the risks that actual results may differ materially from those projected in the forward-looking statements as a result of various factors, and other risks identified in a company's annual report.
For additional information, visit our website www.FranklinMining.com, email FranklinMining.CEO@gmail.com, or follow us on Twitter @FMNJ1864.