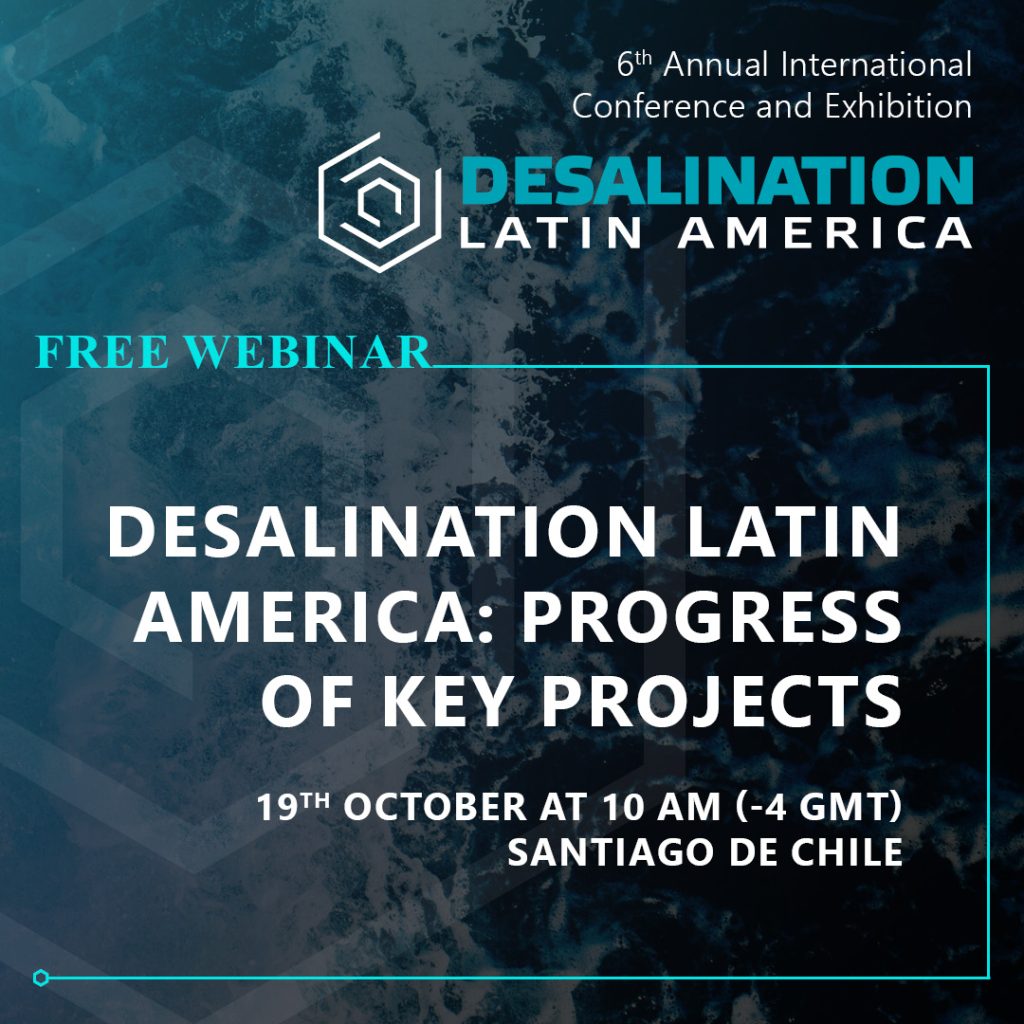 October 11, 2023
Organizer: Vostock Capital
Prior to the 6th International Conference and Exhibition DESALINATION LATIN AMERICA 2024, 13-14 March 2024 Santiago, Chile
The desalination webinar will be held on 19th October de 2023 at 10 am (-4 GMT) Santiago de Chile time.
The webinar's language is English. Register to get the webinar material in Spanish.
We are happy to announce a new speaker for our free webinar Desalination Latin America: Progress of Key Projects.
Camila Montes , Coordinator of Strategies, and public policies in Chilean Copper Commission.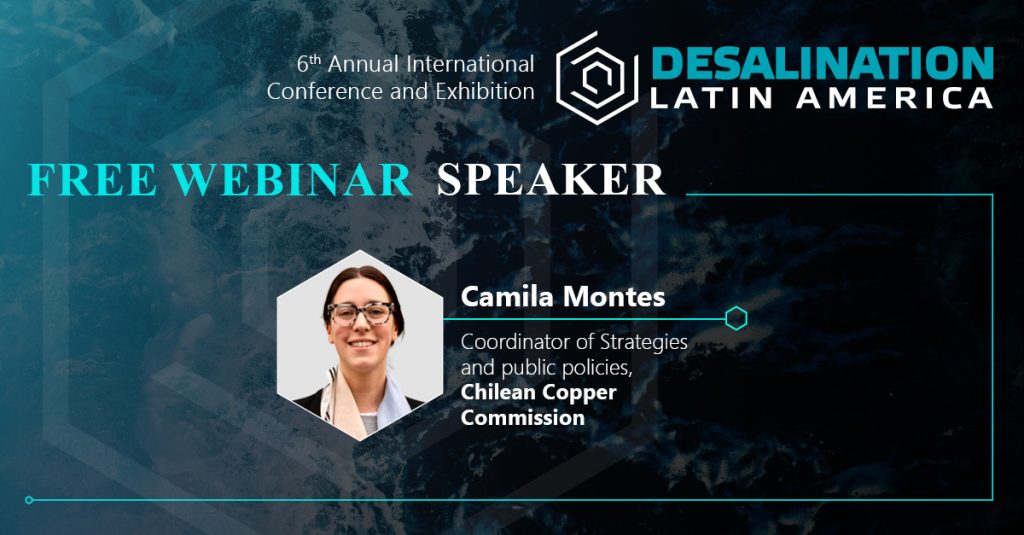 We are sure her experience is worth spreading, and we are honored to invite you to save your spot.
Register here: https://vostockcapital.zoom.us/webinar/register/WN_3MvVVpGwRaOy8MiU8zSTLw
Latin America is one of the largest emerging markets for seawater and brackish water desalination. The continent is home to 30+ plants and plans to invest more than US$25 billion in future projects.
Chile leads the industry with 18 established plants and plans to build Latin America's largest solar-powered desalination plant in the Atacama Desert to supply water demand for mining and human consumption. Mexico, Peru and Argentina are next on the list of investing countries in the desalination industry.
However, the region still faces the challenge of achieving universal access to drinking water; Although LATAM is home to more than 30% of the planet's freshwater resources and only 8% of the population, many countries still face water shortages. This is why innovation, interest in good environmental practices and the efficient use of water and energy in industry constitute the main challenges on which countries and companies in the sector concentrate their efforts and investments.
Explore more about these projects under development and their current status in Latin America during the webinar!
At the webinar, you will learn about:
Key projects update: Current status of the most promising planned desalination plants.
Industry development for the next 10 years in Latin America: The path to circular economy and sustainability.
Solutions to the main challenges from the hand of experts: Innovation, financing, regulation and more.
Have no time to join the webinar at the appointed time? Follow the link to register and get the webinar material in English and Spanish.
https://vostockcapital.zoom.us/webinar/register/WN_3MvVVpGwRaOy8MiU8zSTLw#/registration/?from=media
Catalina Velasco
LatAm Marketing Manager