Dover, DE, October 2, 2023 – In a series of groundbreaking announcements, Metatron Apps Inc., (OTC: MRNJ) underlines its position as a pioneer in the evolving AI landscape and mobile app development. The company is well-poised to generate significant interest with its innovative solutions and strategic partnerships, aiming to redefine productivity and creativity in the digital age.
Metatron Apps has unveiled an all-encompassing AI-powered content creation platform that promises speed, efficiency, and cost-effectiveness, an essential resource for businesses seeking to optimize content production and maximize ROI. The platform's remarkable capability to produce content at accelerated speeds is not its only forte; the cost savings realized when compared to traditional content creation methods underscore Metatron's value proposition.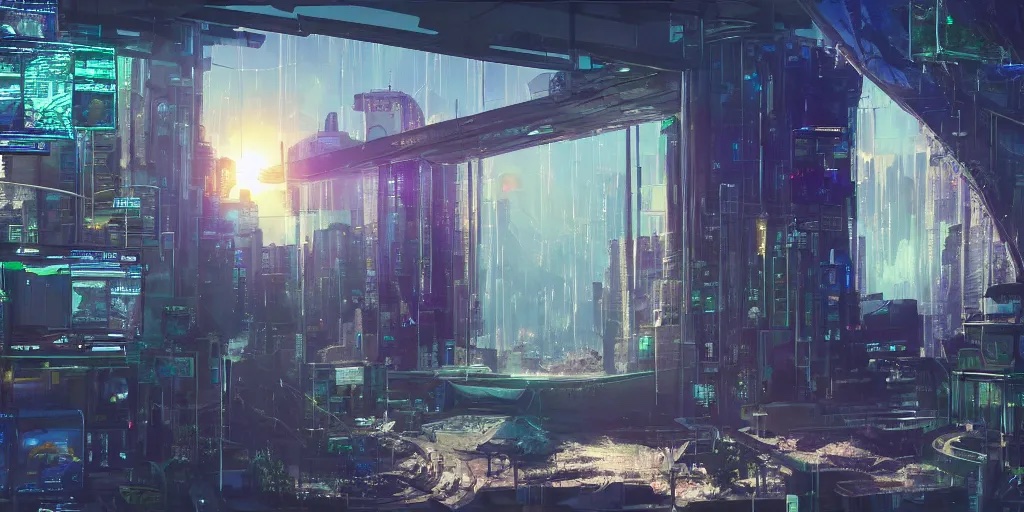 In the realm of content transformation, Metatron's forthcoming Text-to-Video service is a game-changer. This innovation is not only set to transform how content is presented and shared but is also a testament to Metatron's relentless pursuit of innovation. The feature promises to convert text-based content into engaging video formats efficiently, marking a significant stride in content accessibility and audience engagement.
Adding another feather to its cap, Metatron proudly announces a strategic alliance with AICopy.com, a move set to amplify creativity and accelerate project completion. This partnership epitomizes the synergy of expertise and innovation, promising a suite of tools that amalgamate efficiency and creativity, a boon for agencies, content creators, and businesses.
On the technological front, the unveiling of LegalEaze exemplifies Metatron's commitment to breaking barriers. This innovative service, part of the MetatronAI.com platform, is designed to demystify complex legal communications, making legal documents and processes accessible and understandable, a significant step towards universal clarity in legal matters.
In the gaming and blockchain sphere, a collaborative venture with HempCoin THC blockchain is set to introduce a cutting-edge mobile game. Combining AI and blockchain technology, players will embark on an entrepreneurial journey to build a cannabis empire. This game promises not just entertainment but an educational insight into the cannabis business landscape, reflecting the evolving regulatory environment.
Metatron Apps' robust financial health, marked by the substantial paydown of its debt and convertible notes, underscores the company's unwavering commitment to growth and innovation. It stands as a testament to prudent financial management and a promising future, elements that are likely to pique the interest of savvy investors and traders.
As Metatron continues to soar in the AI-driven solutions space, its blend of innovation, strategic partnerships, and financial stability underscores its potential as a lucrative opportunity for investors. With AI at the forefront of technological evolution, Metatron Apps is not just participating in the revolution – it's leading it.
About Metatron Apps:
Metatron Apps is a leader in AI-driven solutions, offering a comprehensive all-in-one platform equipped with a suite of AI tools designed to enhance productivity, streamline processes, and drive creativity. Our commitment to innovation ensures that you have the tools your company need to excel in the digital age.
Contact: IR@Metatronapps.com
AI content website: MetatronAI.com
Corporate website: MetatronApps.com
Twitter: https://twitter.com/MetatronInc
TikTok: https://www.tiktok.com/@metatronai.com
Metatron Apps Inc.
160 Greentree Drive Suite 101
Dover, DE 19904
(302) 489-4016
Disclaimer: Legal Translation service is not a substitute for legal counsel. While it may save time and money by helping clients understand contracts and other legal documents, it does not provide legal advice or replace the need for professional legal guidance.
Forward-Looking Statements: Any statements made in this press release which are not historical facts contain certain forward-looking statements, as such term is defined in the Private Litigation Reform Act of 1995, concerning potential developments affecting the business, prospects, financial condition and other aspects of the company to which this release pertains. These forward-looking statements involve known and unknown risks, uncertainties and other factors that may cause our actual results of the specific items described in this release, and the company's operations generally, to differ materially from what is projected in such forward-looking statements. Although such statements are based upon the best judgments of management of the company as of the date of this release, significant deviations in magnitude, timing and other factors may result from business risks and uncertainties including, without limitation, the company's need for additional financing, which is not assured and which may result in dilution of shareholders, the company's status as a small company with a limited operating history, dependence on third parties and the continuing popularity of the iOS operating system, general market and economic conditions, technical factors, receipt of revenues, and other factors, many of which are beyond the control of the company. Although we believe that the expectations reflected in the forward-looking statements are reasonable, we cannot guarantee future results, levels of activity, performance, or achievements. Moreover, neither we nor any other person assumes responsibility for the accuracy and completeness of such statements, and we disclaim any obligation to update information contained in any forward-looking statement.
SOURCE: Metatron Apps Inc.