NEW YORK, NY, September 11, 2023 -Publicly-held Natural Harmony Foods, Inc. (OTC: NHYF) (the Company) is thrilled to announce the completion of a change of control in which Mr. Claudio Solitario acquired voting control in a private transaction through the Company's Preferred Shares.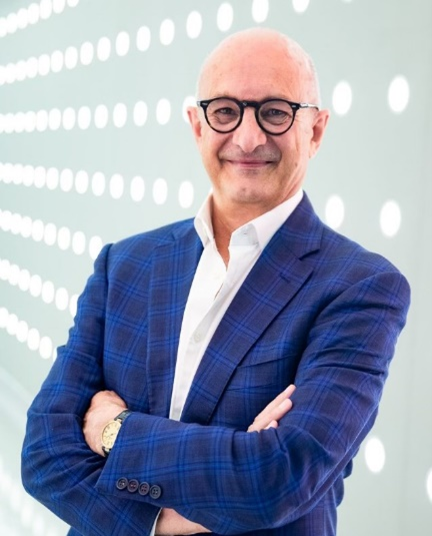 Mr. Claudio Solitario
Claudio has over 25 years' experience in the development of new and emerging technology, with a deep understanding of licensing and commercialization of intellectual property. He has served on a number of Australian private and publicly listed company boards that span across industries such as telecommunications, primary production and biotechnology, with a particularly strong emphasis in more recent years on medical technology, where he founded and until June 2022 was Chairman and CEO of a company pioneering the use of objective, biological measures to aid in the screening of mental health conditions.
Claudio's background encompasses a profound acumen in technology and intellectual property development. As a pioneering player in the health and wellness sector, his guidance brings a transformative edge to the Company's soon-to-be-announced strategic direction. The Company's transition signifies a dynamic shift towards innovation and growth, underpinned by Claudio's extensive knowledge and experience.
In the near future, the Company will be sharing its roadmap and unveiling the exciting prospects that lie ahead. The Company anticipates revealing a new name, logo, website and symbol change to FINRA very soon, reflecting its renewed strategic direction. Exciting times are ahead for the Company, and we look forward to sharing them with you.
For media and Investor Relations inquiries, please contact: ir@nhyf.net
The official website at www.nhyf.net
Forward-Looking Statements
This press release contains "forward-looking statements" within the meaning of the safe harbor provisions of the Private Securities Litigation Reform Act of 1995. Forward-looking statements can be identified by words such as: "anticipate," "intend," "plan," "goal," "seek," "believe," "project," "estimate," "expect," "strategy," "future," "likely," "may," "should," "will" and similar references to future periods. Examples of forward-looking statements in this press include, among others, statements about our renegotiated settlement agreement. Forward-looking statements are neither historical facts nor assurances of future performance. Instead, they are based only on our current beliefs, expectations and assumptions regarding the future of our business, future plans and strategies, projections, anticipated events and trends, the economy and other future conditions. Because forward-looking statements relate to the future, they are subject to inherent uncertainties, risks and changes in circumstances that are difficult to predict and many of which are outside of our control. Our actual results and financial condition may differ materially from those indicated in the forward-looking statements. Therefore, you should not rely on any of these forward-looking statements. Important factors that could cause our actual results and financial condition to differ materially from those indicated in the forward-looking statements include, among others, the following: our limited operating history; our dependence on third parties for many aspects of our business; general market and economic conditions; technical factors; the availability of outside capital; our receipt of revenues; legislative developments; changes in our expenditures and other uses of cash; our ability to find, recruit and retain personnel in sufficient numbers to support our growth; our ability to manage growth; and general market, economic and business conditions. Any forward-looking statement made by us in this press release is based only on information currently available to us and speaks only as of the date on which it is made. We undertake no obligation to publicly update any forward-looking statement, whether written or oral, that may be made from time to time, whether as a result of new information, future developments or otherwise.
SOURCE: Natural Harmony Foods, Inc.