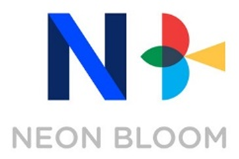 Company retains Global Business Strategies Inc. and appoints Fred Luke as Secretary and Board member
COLUMBIA, MD, July 24, 2023 – Neon Bloom, Inc. (OTC PINK:NBCO), announces that it has completed updating its required disclosure reports and has returned to Current Information status with the OTC Markets Group, resulting in the removal of the "Yield" designation and the return to full compliance with the OTC Markets Group Alternative Reporting Standards.
Commenting on the removal of the "Yield" designation and the Company's return to Current Information status, Michael Elzufon, Chairman of Neon Bloom, Inc., stated, "We are pleased to see the Yield designation removed. We've been working closely with Mr. Fred Luke and Global Business Strategies to complete the updating and posting of all the Company's Disclosure Statements together with current Financial Statements on OTCMarkets.com for the Two (2) years ended December 31, 2021 and 2022, and the recent fiscal quarter ended March 31, 2023.
"I believe this will not only instill confidence with our current shareholders", said Mr. Elzufon, "but should attract other investors and sources of working capital. And, in the process of updating the Company's Disclosure Statements and financials, we've also completed a minor restructuring which will allow us to continue forward as a holding company with investments in healthcare, technology, financial services, and emerging markets."
"As part of our restructuring", said Mr. Elzufon, "we appointed Fred Luke to serve as our Secretary and as a member of our Board of Directors. Mr. Luke has a storied career of success: over the past 40 years he has served as an executive, director, officer, investor and as an advisor to numerous public companies, and his experience, combined with his robust day to day performance, will bode well for our company and its shareholders."
The Company's historical focus has been in the health & wellness space through the Company's subsidiary, Bazelet Health Systems Inc., which has developed PECSA™, a patent pending cannabis plant-based ingredient for the food, drug and cosmetic industries.
About Neon Bloom:
Neon Bloom, Inc. (OTC: NBCO) is a holding company for investments in healthcare, financial services and businesses in synergistic industries. Beginning in 2023 NBCO began to expand its leadership team and its investments in new acquisitions; in 2021 it acquired Bazelet Health Systems, Inc. ("Bazelet™") acquired in an all-stock transaction, and currently operates Bazelet as a wholly owned subsidiary. The Company intends to make additional acquisitions in the near future utilizing shares of its common stock, non-convertible promissory performance-based notes, and cash as is available.
About Bazelet Health Systems, Inc:
Bazelet™, is the licensed US plant patent, trademark, and manufacturer of PAN2020, the world's first patented cannabis plant (US Plant Patent number US PP32,725 P2). PAN2020 is a new and distinct variety of cannabis sativa (L.) plant and contains 0.00% tetrahydrocannabinol (THC), making it the first and only federally legal cannabis plant. With Pan2020, Bazelet™ developed the proprietary ingredient PECSA™ (Plant-based Endo Cannabinoid System Activator), used in the manufacturing and commercial supply of food, drug, and cosmetic products that comply with the Food, Drug and Cosmetic Act. There are no health care claims being made by the Company or Bazelet™ about the PECSA™ products; these products are not intended to treat, diagnose, mitigate, prevent, or cure diseases, nor do they have any therapeutic effect as to any specific medically diagnosed conditions.
Forward Looking Statements:
This press includes "forward-looking statements", that involve risks and uncertainties. All statements other than statements of historical facts, included in this press release that address activities, events, or developments that we expect or anticipate will or may occur in the future, including such things as future capital expenditures (including the amount and nature thereof), business strategy and measures to implement strategy, competitive strength, goals, expansion and growth of our business and operations, plans, references to future success, reference to intentions as to future matters, and other such matters are forward-looking statements. In some cases, you can identify forward-looking statements by terminology such as "may," "will," "should," "expects," "plans," "anticipates," "believes," "estimates," "predicts," "potential," or "continue," or the negative of such terms or other comparable terminology. These statements are only predictions. Actual events or results may differ materially. These statements are based upon certain assumptions and analyses made by us considering our experience and our perception of historical trends, current conditions and expected future developments as well as other factors that we believe are appropriate in the circumstances. However, whether actual results and developments will conform to our expectations and predictions is subject to several risks, uncertainties, and other factors, many of which are beyond our control. Although we believe that the expectations reflected in the forward-looking statements are reasonable, we cannot guarantee future results, levels of activity, performance, or achievements. Moreover, we do not assume responsibility for the accuracy and completeness of such forward-looking statements. We are under no duty to update any of the forward-looking statements after the date of this release to confirm such statements to actual results.
Contact Details:
news@neonbloominc.com
Shareholder Relations: 1- 888- 411-5350
SOURCE: Neon Bloom Inc.