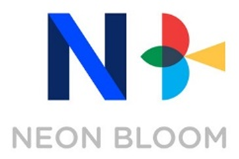 Acquisition Expected to Initially Increase Annual Revenues by $20 Million this Year
COLUMBIA, MD, September 28, 2023 – Neon Bloom, Inc. (OTC PINK: NBCO), announced today that it has signed a Letter of Intent to acquire Advanced Executive Sales, LLC (AES), a leading financial services company specializing in generating transactional revenue for many types of businesses, both in the e-Commerce and Point of Sale space.
AES is a rapidly growing, leading provider which specializes in simple and secure products that bring the customer and participating merchant partners inside the same secure platform to handle real-time transactions and more. It anticipates booking $20 million in 2023 revenue in 2023. AES is a certified partner with YNLO Ultratech and Payshield and actively working with over 100 e-commerce sites.
Today's news follows the announcement a few weeks ago that its subsidiary, Bazelet™ Health Systems Inc., has recently firmly established itself in the $60B US Organic food and beverage industry in 2024 with the introduction of PECSA™ Organic, the first Federally legal, patent pending cannabinoid ingredient that is compliant with the FD&C Act.
Neon Bloom Director Fred Luke, commenting on the expansion move into Fintech said, "I have been collaborating with AES and one of its affiliates on projects recently, and the other members of the Neon Bloom Board and management team have been favorably impressed with AES's management, business and year-over-year growth in this rapidly growing space. AES has expanded its focus on e-Commerce and Point of Sale transaction solutions, which now enables it to provide secure interactions between merchants and customers, payment & Digital Wallet solutions that should be accessible and easy to use by everyone – especially those unable to qualify for traditional credit, credit cards or bank accounts".
Mr. Luke went on to say, "This transaction, as envisioned, is expected to immediately begin bringing in positive cash flow helping us implement operational infrastructure, provide working capital for our subsidiaries and to help us complete additional acquisitions we have been studying for some time now."
Under the terms of the Letter of Intent, NBCO intends to acquire all the Membership Interests of AES in a stock-for-membership interest structure utilizing a newly formed wholly owned subsidiary into which AES will be merger and continue to operate as "Advanced Executive Sales Inc.". The two companies intend to complete and close a formal purchase agreement by the end of the current quarter.
Greg Bauer, AES Founder and Managing Member, said, "AES is eager to scale our talent, resources, experience and customer base and, with the structure of this "marriage", joining forces with NBCO makes AES part of a publicly held company which allows access for the combined company to sources of working capital – equity and debt – that AES has not been able to access as a privately-held enterprise".
About Neon Bloom:
Neon Bloom, Inc. (OTC PINK: NBCO) is a diversified enterprise group, currently engaged in the development of new life-science technologies, technologically improved financial services, and other emerging business sectors. Beginning in 2020 NBCO began to expand its leadership team and its investments in new acquisitions; in 2021 it acquired Bazelet Health Systems, Inc. ("Bazelet") in an all-stock transaction, and currently operates Bazelet as a wholly owned subsidiary. The Company intends to make additional acquisitions in the near future utilizing shares of its common stock, non-convertible promissory performance-based notes, and cash as available.

About Bazelet Health Systems, Inc:
Bazelet, is the licensed US plant patent, trademark, and manufacturer of PAN2020, the world's first patented cannabis plant (US Plant Patent number US PP32,725 P2). PAN2020 is a new and distinct variety of cannabis sativa (L.) plant and contains 0.00% tetrahydrocannabinol (THC), making it the first and only federally legal cannabis plant. With Pan2020, Bazelet developed the proprietary ingredient PECSA (Plant-based EndoCannabinoid System Activator), used in the manufacturing and commercial supply of food, drug, and cosmetic products that comply with the Food, Drug and Cosmetic Act. There are no health care claims being made by the Company or Bazelet about the PECSA products; these products are not intended to treat, diagnose, mitigate, prevent, or cure diseases, nor do they have any therapeutic effect as to any specific medically diagnosed conditions.
CONTACT: Shareholder Relations
EMAIL: shholders@directequitysource.com
TELEPHONE 1- 888-404-3314
Forward – Looking Statements:
This press release includes "forward-looking statements", that involve risks and uncertainties. All statements other than statements of historical facts, included in this press release that address activities, events, or developments that we expect or anticipate will or may occur in the future, including such things as future capital expenditures (including the amount and nature thereof), business strategy and measures to implement strategy, competitive strength, goals, expansion and growth of our business and operations, plans, references to future success, reference to intentions as to future matters, and other such matters are forward-looking statements. In some cases, you can identify forward-looking statements by terminology such as "may," "will," "should," "expects," "plans," "anticipates," "believes," "estimates," "predicts," "potential," or "continue," or the negative of such terms or other comparable terminology. These statements are only predictions. Actual events or results may differ materially. These statements are based upon certain assumptions and analyses made by us considering our experience and our perception of historical trends, current conditions and expected future developments as well as other factors that we believe are appropriate in the circumstances. However, whether actual results and developments will conform to our expectations and predictions is subject to several risks, uncertainties, and other factors, many of which are beyond our control. Although we believe that the expectations reflected in the forward-looking statements are reasonable, we cannot guarantee future results, levels of activity, performance, or achievements. Moreover, we do not assume responsibility for the accuracy and completeness of such forward-looking statements. We are under no duty to update any of the forward-looking statements after the date of this release to confirm such statements to actual results.
SOURCE: Neon Bloom Inc.