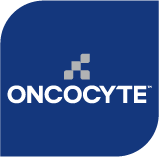 CEO Josh Riggs will be meeting with registered investors on September 11-12, 2023
IRVINE, CA, September 6, 2023 – Oncocyte Corporation (NASDAQ:OCX), a precision diagnostics company, today announced that it will participate in the upcoming H.C. Wainwright 25th Annual Global Investment Conference being held September 11-13, 2023, at the Lotte New York Palace Hotel.
Josh Riggs, CEO of Oncocyte, will be meeting 1×1 with registered investors during the conference. The Company's virtual presentation will be available on demand starting September 11th at 7:00 a.m. ET at https://hcwevents.com/annualconference/
To request a meeting with Oncocyte, please contact your H.C. Wainwright representative or email the Company's investor relations team at sprince@pcgadvisory.com
About Oncocyte
Oncocyte is a precision diagnostics company. The Company's tests are designed to help provide clarity and confidence to physicians and their patients. VitaGraft™ is a blood-based solid organ transplantation monitoring test, DetermaIO™ is a gene expression test that assesses the tumor microenvironment to predict response to immunotherapies, and the pipeline test DetermaCNI™ is blood-based monitoring tool for monitoring therapeutic efficacy in cancer patients. For more information, visit https://oncocyte.com/
VitaGraft™, DetermaIO™, and DetermaCNI™ are trademarks of Oncocyte Corporation.
CONTACT:
Stephanie Prince
PCG Advisory
(646) 863-6341
sprince@pcgadvisory.com
SOURCE: Oncocyte Corporation