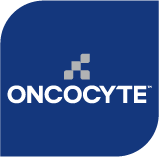 First digital-droplet PCR assay to receive coverage
Expect initial revenue generation in Q1 2024
IRVINE, CA, August 28, 2023 – Oncocyte Corporation (NASDAQ:OCX), a precision diagnostics company, today announced that Palmetto GBA, the Medicare Administrative Contractor for the Centers for Medicare & Medicaid Services (CMS), has issued a positive coverage decision for the Company's VitaGraft Kidney™ diagnostic test, confirming that the test has met the criteria for coverage under MolDX: Molecular Testing for Solid Organ Allograft Rejection (L38568).
Launched via an early access program in Q3 2022, the VitaGraft Kidney blood test is designed to identify signs of graft damage in patients with clinical suspicion of rejection at least 12 days post-transplant. Kidney recipients represent the largest group of solid organ transplantations with almost 60% (~25,000) of all transplants done each year in the US and over 80% of the patients on the waiting list.
VitaGraft Kidney is the first in a series of transplant tests in development at Oncocyte. VitaGraft Kidney addresses a $1B+ estimated kidney market that is part of a $2B+ estimated overall transplant market opportunity.
"Our digital-droplet PCR workflow offers significant technical advantages over NGS workflows. We believe that this patented approach is a step in the right direction for patients and the transplant clinical community," said Josh Riggs, Oncocyte's CEO. "VitaGraft is supported by over a decade of published clinical data in kidney, liver and heart recipients. Our technology has repeatedly delivered reliable results with fast turnaround time, representing a significant improvement to the standard of care for at-risk patients and those under long-term management."
VitaGraft Kidney is currently available through an Early Access Program in Oncocyte's central CLIA service lab and will be broadly available upon request once final reimbursement is established. Initial revenue from the service lab business is expected to begin in Q1 2024.
New interim data from an ongoing interventional kidney study is scheduled for presentation at the European Society of Organ Transplantation conference in September.
Oncocyte's second transplant test, VitaGraft Liver, remains under review for coverage at MolDX.
About Oncocyte
Oncocyte is a precision diagnostics company. The Company's tests are designed to help provide clarity and confidence to physicians and their patients. VitaGraft™ is a blood-based solid organ transplantation monitoring test. DetermaIO™ is a gene expression test that assesses the tumor microenvironment to predict response to immunotherapies, and the pipeline test DetermaCNI™ is blood-based monitoring tool for assessing therapeutic efficacy. For more information, please visit: https://oncocyte.com/
DetermaIO™, DetermaCNI™, and VitaGraft™ are trademarks of Oncocyte Corporation.
Forward-Looking Statements
Any statements that are not historical fact (including, but not limited to statements that contain words such as "will," "believes," "plans," "anticipates," "expects," "estimates," "may," and similar expressions) are forward-looking statements. These statements include those pertaining to, among other things, the anticipation that VitaGraft Kidney will be broadly available upon request once reimbursement is established, the expectation that initial revenue from the service lab business will begin in Q1 2024, and other statements about the future expectations, beliefs, goals, plans, or prospects expressed by management. Forward-looking statements involve risks and uncertainties, including, without limitation, the potential impact of COVID-19 on Oncocyte or its subsidiaries' financial and operational results, risks inherent in the development and/or commercialization of diagnostic tests or products, uncertainty in the results of clinical trials or regulatory approvals, the capacity of Oncocyte's third-party supplied blood sample analytic system to provide consistent and precise analytic results on a commercial scale, potential interruptions to supply chains, the need and ability to obtain future capital, maintenance of intellectual property rights in all applicable jurisdictions, obligations to third parties with respect to licensed or acquired technology and products, the need to obtain third party reimbursement for patients' use of any diagnostic tests Oncocyte or its subsidiaries commercialize in applicable jurisdictions, and risks inherent in strategic transactions such as the potential failure to realize anticipated benefits, legal, regulatory or political changes in the applicable jurisdictions, accounting and quality controls, potential greater than estimated allocations of resources to develop and commercialize technologies, or potential failure to maintain any laboratory accreditation or certification. Actual results may differ materially from the results anticipated in these forward-looking statements and accordingly such statements should be evaluated together with the many uncertainties that affect the business of Oncocyte, particularly those mentioned in the "Risk Factors" and other cautionary statements found in Oncocyte's Securities and Exchange Commission (SEC) filings, which are available from the SEC's website. You are cautioned not to place undue reliance on forward-looking statements, which speak only as of the date on which they were made. Oncocyte undertakes no obligation to update such statements to reflect events that occur or circumstances that exist after the date on which they were made, except as required by law.
CONTACT:
Stephanie Prince
PCG Advisory
(646) 863-6341
sprince@pcgadvisory.com
SOURCE: Oncocyte Corporation