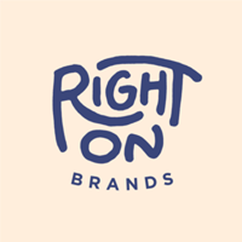 DALLAS, TX, November 2, 2023 – Right on Brands, Inc. (OTC PINK: (RTON), a fully reporting SEC filer and developer of a broad line of hemp-based and THC products, announces that it is now expanding their product line to include Nutraceuticals and Prescription-based products. We have formed an agreement with Option One Healthcare Company and its Modern Body affiliate, and we have created the newly formed Right on Med Centers and its Telemedicine portal to have products ordered thru our site. This site will have a patient intake portal for our clients to talk directly and have their prescription filled. (www.rightonmedcenter.com)
We will be offering, Semaglutide, Testosterone, Peptides, Sexual Health, NAD+ Once approved the patient will receive the medication thru the mail. We plan on offering this service thru our nine Endo locations and all future locations and online. The stores will offer the Nutraceuticals through our Telemedicine center to purchase Weight Loss Products, Testosterone, Peptides, Sexual Health, NAD+. We will also have over the counter Nutraceuticals to fill all our customer's needs.
"We are really excited about adding these products that will take the company into being a true Health and Wellness and not just another CBD company" says Mike Brown VP Director of Product development and innovation.
About ENDO Brands:
ENDO Brands™, and ENDO Dispensary & Wellness™ Neuro Science Research Centers Inc, Right on Med Center™, they all share the same goal of providing our customers with the best products in the health and wellness space. As the field of health and wellness products expand, Right on Brands will be there with industry leading wellness Products.
About Right on Brands
Right On Brands, Inc., (OTC Pink: RTON) is a Dallas based, consumer goods company specializing in the brand development and distribution of hemp-based products smokables, oils and topical products. We will soon be adding a line of non-cannabis product to our health and wellness line.
To learn more, please visit: https://rightonbrands.com/ www.endobrands.com www.endodispensaryrowlett.com www.rightonmedcenter.com
email: mike@rightonbrands.com
Corporate Sales: Mike Brown (214) 736-7252
ENDO Brands Corporate Store:
ENDO Brands at Lakeview Plaza
6501 Dalrock Road
Suite 100
Rowlett, Texas 75089
214-299-9528
AUSTIN LOCATION
12412 Limerick at the corner of Limerick and Parmer Lane
Austin, Texas
512-621-0649
LAREDO LOCATION
Endo Laredo
2413 Jacaman Rd
Laredo, Texas 78041
956-568-2300
Plano Location
601 W. Parker Road
Plano Texas 75023
469-366-9694
Austin Location
12412 Limerick Ave
Austin, Texas 78758
512-621-0649
East Dallas
9585 Scyene Rd Ste J
Dallas, Texas 75227
214-7929204
Miami Location
10850 SW 104th St
Miami, Florida 33156
786-703-1276
Rockwall/Heath
5739 Horizon Road
Rockwall, Texas 75087
214-623-7993
Forward-Looking Statements:
This press release contains information that constitutes forward-looking statements made pursuant to the safe harbor provisions the Private Securities Litigation Reform Act of 1995. All such forward-looking statements involve risk and uncertainties that could cause actual results to differ materially from any future results described by the forward-looking statements. Risk factors that could contribute to such differences include those matters more fully disclosed in the Company's reports filed with the SEC. The forward-looking information provided herein represents the Company's estimates as of the date of this press release, and subsequent events and developments may cause the Company's estimates to change. The Company specifically disclaims any obligation to update the forward-looking information in the future. Therefore, this forward-looking information should not be relied upon as representing the Company's estimates of its future financial performance as of any date subsequent to the date of this press release.
Source: Right on Brands, Inc.