$800,000 in pending orders to fulfill through the $5,000,000 Grant Award Notification (GAN) in California
SinglePoint Inc. retains minority interest in Ballistic Product America, LLC ("Ballistic")
Ballistic has entered into an agreement with SinglePoint in which it Ballistic agrees to pay to SinglePoint, as a periodic royalty ("Royalty"), five percent of the gross revenue of sales of the Ballistic Barrier products by Ballistic until such amounts total $2.5 million dollars
Phoenix, AZ, October 19th 2023 – SinglePoint Inc., (OTCQB: SING) primarily focused on building a portfolio of renewable energy-focused companies in solar, EV charging and energy storage announcesacquisition of the remaining interest of Box Pure Air LLC and a new transitional leadership team to execute and deliver on the remainder of the allocated funding available to the Company through the initial $5,000,000 Grant Award Notification through the California EANS program. Currently the Company has approximately $800,000 in approved orders pending shipment.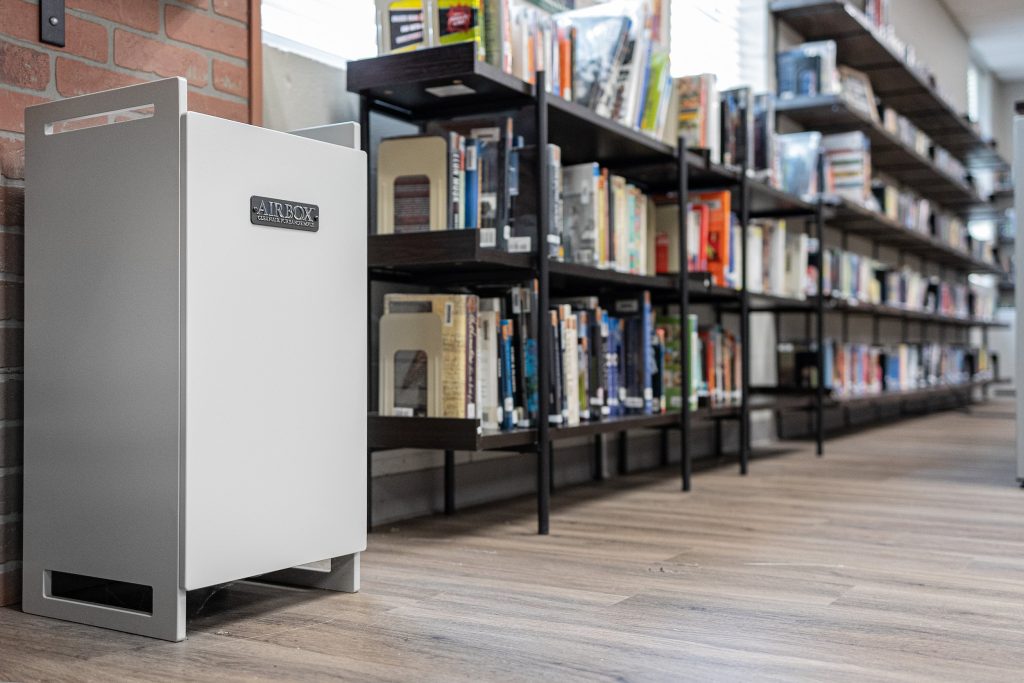 The April 2022 acquisition of Boston Solar was a key fundamental piece of the SinglePoint energy centric strategy focused on rolling up high quality residential and small commercial solar installation companies within the fragmented solar industry. On a pro-forma basis Boston Solar grew revenues to approximately $25M in FY2022, up from approximately $17.6M in FY2021.
On April 20, 2023 the Company announced shareholder and board of director approval of various strategic transactions, including exploring options to sell or pursue a spin off of Box Pure Air/BPA Solutions to existing SinglePoint shareholders. The acquisition of the remaining 49% interest in Box Pure Air, making it a 100% wholly owned subsidiary, was necessary to give the Company optionality to continue to pursue strategic options for Box Pure Air. The company will continue to reposition certain assets and non-core business designed to allow the company the flexibility to focus and capitalize on the long-term acquisition and roll up opportunities in the renewable energy and energy storage sector including commercial energy services, solar installation, and energy storage solutions for residential and small commercial customers.
"This transaction allows SinglePoint to direct sales efforts and capitalize on the over $121B federally allocated to enhance indoor air quality in our nation's schools. Box Pure Aire is committed to providing commercial grade products and solutions that are designed to provided and improve indoor clean air to schools. We've proactively repositioned personnel starting in Q2 with Jason Lally to accelerate sales efforts to capture the remainder of the $5M award in California designated to Box Pure Air. By mobilizing additional sales and marketing professionals and leveraging strategic partnerships, we're committed to elevating awareness and offering top-tier air purification units to classrooms across California," stated Wil Ralston, CEO of SinglePoint.
Jason Lally, a California resident, has been and is actively meeting with private schools in California advocating the benefits of our portable indoor air products that were engineered and designed to foster a safer environment for students, teachers, and staff, especially those funded by the EANS II program. California remains a crucial high-growth market for Box Pure Air. Through EANS and ESSER dollars there is more than $1 Billion available for public and private schools throughout the state.
In addition to Jason Lally, SinglePoint's EVP of Revenue, Chad Miles, SinglePoint's EVP of Operations are dedicated to transition of the daily business operations and contracts associated with Box Pure Air. The Company is finalizing an agreement to add a Senior Vice President ("SVP") of Business Development who will focus on increasing revenues, product offerings and solutions in order to best position the company in the event of a sale or merger. Box Pure Air provides industrial-grade high-efficiency air purification products designed for schools and commercial buildings.
Highlights:
– SinglePoint acquires the full interest of Box Pure Air LLC from a minority shareholder
– Box Pure Air has secured a $5,000,000 Grant Award Notification (GAN) under EANS II from the California Department of Education
– Box Pure Air maintains its exclusive contract with AIRBOX™, a premier manufacturer of Indoor Portable Air Cleaning devices
Box Pure Air remains committed to pioneering innovative solutions for better indoor air quality, using strategic partnerships and cutting-edge technologies. The AIRBOX™ Air Cleaner product line epitomizes the brand's commitment to ensuring safe and healthy environments in high-traffic areas.
About Box Pure Air:
Box Pure Air, a subsidiary of SinglePoint Inc., is a distributor of industrial-grade air purification products. The company is dedicated to helping businesses and consumers establish a healthy ambiance. Box Pure Air stands out with its commitment to surpassing national standards for indoor air quality, adhering to CDC ventilation requirements, and utilizing HEPA certified filters combined with proven antimicrobial technologies.
For more information, visit Box Pure Air
About SinglePoint Inc. (SING)
SinglePoint Inc. is a renewable energy and sustainable lifestyle company focused on providing environmentally friendly energy efficiencies and healthy living solutions. SinglePoint is initially focused on building the largest network of renewable energy solutions and modernizing the traditional solar and energy storage model. The Company is also actively exploring future growth opportunities in air purification, electric vehicle charging, solar as a subscription service, and additional energy efficiencies and appliances that enhance sustainability and a healthier life. For more information, visit the Company's website (www.singlepoint.com) and connect on social media for the latest updates.
Forward-Looking Statements
Certain statements in this news release may contain forward-looking information within the meaning of Rule 175 under the Securities Act of 1933 and Rule 3b-6 under the Securities Exchange Act of 1934 and are subject to the safe harbor created by those rules. All statements, other than statements of fact, included in this release, including, without limitation, statements regarding potential plans and objectives of the Company, the use of proceeds, anticipated growth and future expansion, are forward-looking statements that involve risks and uncertainties.
There can be no assurance that such statements will prove to be accurate and actual results and future events could differ materially from those anticipated in such statements. Technical complications, which may arise, could prevent the prompt implementation of any strategically significant plan(s) outlined above. The Company undertakes no duty to revise or update any forward-looking statements to reflect events or circumstances after the date of this release.
Investor Contact:
Tra-Digital IR
(212) 389 – 9782 ext. 107
SOURCE: SinglePoint Inc.