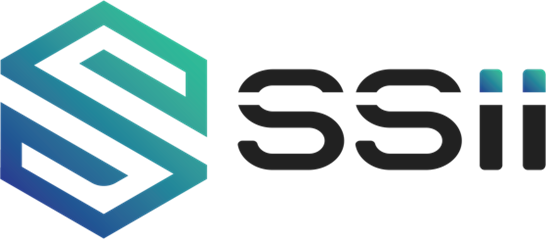 FORT LAUDERDALE, FL, July 28, 2023 – SS Innovations International, Inc. (the "Company" or "SS Innovations") (OTC:SSII), a developer of innovative surgical robotic technologies dedicated to making robotic surgery affordable and accessible to a global population, today announces it has retained the services of Elexes as it pursues regulatory approvals for its flagship surgical robotic device, the SSi Mantra.
The SSi Mantra is the first surgical system to be made in India, and one of the only systems in the world to be distinctly cost-effective with broad-spectrum surgical applications, including cardiac surgery. The device has been granted regulatory approval by the Indian Central Drugs Standard Control Organization(CDSCO) and is clinically validated in India in more than 40 different surgical procedures.
Elexes is a regulatory and quality compliance firm with a reputation for delivering excellent expert guidance and unbiased assistance. The company offers services worldwide and assists its clients in securing the approvals for breakthrough innovations. Elexes has strong expertise in approval and post market compliance of medical devices, pharmaceutical drugs, and biologics.
Dr. Sudhir Srivastava, CEO, Chairman and Founder of SS Innovations, said, "As SS Innovations prepares to pursue regulatory approvals for our SSi Mantra surgical robotic device in Europe and the United States, we are very pleased to have entered an agreement with Elexes to facilitate the process.
"Elexes has an excellent reputation and track record of success, and previously worked with some of the foundational companies in the medical robotic field, including its key personnel's experience with Intuitive Surgical and Stryker. We feel confident in the organization's ability to guide us to achieving FDA and CE approvals in 2024 and 2025."
About Elexes
Elexes helps companies prepare documentation, review reports, perform risk analysis, and secure regulatory approvals. The regulatory and quality compliance firm is ISO 13485 certified by BSI Group, and establishes GMP/ISO compliant pre- and post-market systems for its clients. Elexes leverages expertise, uses cutting-edge tools for project management and effective communication while preemptively informing clients about potential issues with an impact on cost and timeline. The company believes that safe and effective innovation should be aptly positioned to the regulators for timely approvals and continually made available to the patients and practitioners. For more information, please visit: https://elexes.com.
About SS Innovations International, Inc.
SS Innovations International, Inc. (OTC: SSII) is a developer of innovative surgical robotic technologies with a vision to make the benefits of robotic surgery affordable and accessible to a larger part of the global population. SSII's product range includes its proprietary "SSi Mantra" surgical robotic system, and "SSi Mudra", its wide range of surgical instruments capable of supporting a variety of surgical procedures including robotic cardiac surgery. SSII's business operations are headquartered in India and SSII has plans to expand the presence of its technologically advanced, user-friendly, and cost-effective surgical robotic solutions, globally. For more information, visit SSII's website at ssinnovations.com or LinkedIn for updates.
About SSi Mantra
Supporting advanced, affordable, and accessible robotic surgery, the SSi Mantra Surgical Robotic System provides the capabilities for multi-specialty usage including cardiothoracic, head and neck, gynecology, urology, general surgery and more. With its modular, 3D vision open-console design and superior ergonomics, the system engages machine learning models to improve safety and efficiency during procedures. The SSi Mantra system has received Indian Medical Device regulatory approval (CDSCO) and is clinically validated in India in more than 40 different surgical procedures. The company expects to seek regulatory approvals from the US Food and Drug Administration (FDA) and CE Mark in Europe in 2023 and 2024.
Forward-Looking Statements
This press release may contain statements that are not historical facts and are considered forward-looking within the meaning of the Private Securities Litigation Reform Act of 1995. The words "anticipate," "assume," "believe," "estimate," "expect," "will," "intend," "may," "plan," "project," "should," "could," "seek," "designed," "potential," "forecast," "target," "objective," "goal," or the negatives of such terms or other similar expressions to identify such forward-looking statements. These statements relate to future events or SS Innovations International's future financial performance and involve known and unknown risks, uncertainties and other factors that may cause our actual results, levels of activity, performance or achievements to be materially different from any future results, levels of activity, performance or achievements expressed or implied by these forward-looking statements.
For more information:
PCG Advisory
Stephanie Prince
(646) 863-6341