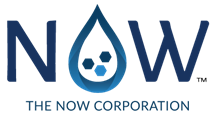 OAKLAND PARK, FL, July 20, 2023 – The Now Corporation (OTC PINK:NWPN) is thrilled to unveil its groundbreaking entry into the African gold industry through the strategic acquisition of Sunshine Minerals Ltd. LLC, a Wyoming-based powerhouse. Brace yourselves for an exhilarating journey as The Now Corporation revolutionizes the way gold is exported from Africa to the global market.
Sunshine Minerals is no ordinary mineral company-it's a true champion of integration, boasting unrivaled expertise in production, refinement, and logistics. With a remarkable track record of successful transactions, they have cracked the code to overcome the challenges of exporting precious commodities, especially gold, from Africa to eager investors worldwide. While our primary export market is the magnificent city of Dubai, we also cater to strong demand in Hong Kong, Turkey, and Europe. To ensure seamless physical delivery of gold, we've even established a dedicated representative company in the United States. Visit our dynamic website at https://www.sunshinemineralsusa.com/ to witness the pinnacle of excellence in action.
Embodying the spirit of this monumental acquisition, Conrad Schott, a legendary figure with over five decades of capital market prowess, sales management finesse, and logistical expertise, has been appointed as the dynamic President of The Now Corporation. Conrad's illustrious journey began with his role in Air Cargo/Logistics Management at Associated Air Freight, followed by his stellar banking and mortgage banking career at Anaheim Savings Bank. In 1978, after attending the prestigious California School of Mortgage Banking, he blazed a trail of success across enhanced financial markets production and groundbreaking logistics and intermodal land development at major airports in Denver, Dallas, and Sacramento. Conrad joined Sunshine Minerals Ltd. in early 2023 and has since spearheaded the development of our groundbreaking Gold Investor model, earning rave reviews from markets around the globe.
Conrad's appointment ushers in a new era of excellence, ensuring The Now Corporation's management team upholds Sunshine's unrivaled reputation as the best of the best. Their expertise in logistics, compliance, and capital will further expand Sunshine's business footprint, unveiling unprecedented value creation avenues for all our partners and stakeholders. Embracing our dual mission, we remain devoted to uplifting our indigenous production partners and their communities, while simultaneously delivering exceptional and sustainable growth.
Ken Williams, the visionary CEO of The Now Corporation, expressed his elation about acquiring Sunshine Minerals as a subsidiary, stating, "Their management team is second to none. With the recent crash of crypto assets and prevailing geopolitical risks, gold is poised to regain its resplendence.
Prepare for an exhilarating journey with The Now Corporation as we unlock new frontiers in the African gold industry. Stay tuned for forthcoming updates that will undoubtedly reshape the landscape of precious metal investments.
About
About The Now Corporation: The Now Corporation (OTC: NWPN) is a trailblazing force in the global investment landscape, driven by a passion for discovering untapped potential and transforming it into exceptional opportunities. With a diverse portfolio spanning multiple industries, The Now Corporation empowers investors to seize the future and create lasting value.
For further information, please contact:
Ken Williams
Chief Executive Officer
The Now Corporation
E-mail: info@thenowcorp.net
Legal Notice Regarding Forward-Looking Statements:
This press release contains forward-looking information within the meaning of Section 27A of the Securities Act of 1933 and Section 21E of the Securities Exchange Act of 1934 and is subject to the safe harbor created by those sections. This material contains statements about expected future events and/or financial results that are forward-looking in nature and subject to risks and uncertainties. That includes the possibility that the business outlined in this press release cannot be concluded for some reason. That could be as a result of technical, installation, permitting or other problems that were not anticipated. Such forward-looking statements by definition involve risks, uncertainties and other factors, which may cause the actual results, performance or achievements of The Now Corporation to be materially different from the statements made herein. Except for any obligation under the U.S. federal securities laws, The Now Corporation undertakes no obligation to publicly update any forward-looking statement as a result of new information, future events or otherwise.
SOURCE: Now Corporation