EXECUTES MOU WITH OSAGE, LLC
Tulsa, Oklahoma, August 16, 2023- UAV Corp (OTC Pink: UMAV) has opened a new office in Tulsa, Oklahoma, as a strategic move to address it's high altitude airship program for achieving altitudes up to70,000 feet for both manned and unmanned satellite technology, utilizing new lighter than air technologies.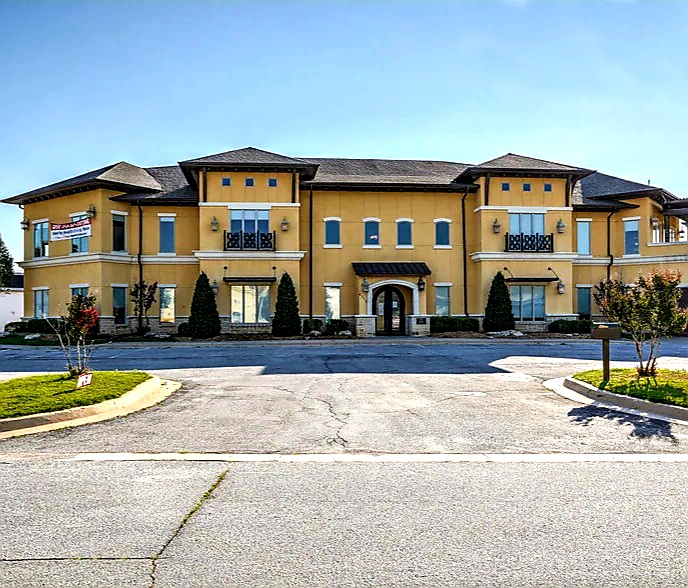 "UAV Corp. is thrilled to announce the grand opening of our new office in Tulsa as a significant step forward in bolstering the Unmanned Aircraft System (UAS) and Unmanned Advance Air Mobility (AAM) drone industries right here in the State of Oklahoma. With cutting-edge technology at the heart of our mission, we are excited to offer Oklahomans this unique opportunity to contribute to our groundbreaking global endeavor," stated Michael Lawson CEO UAV Corp..
UAV Corp's investment in Oklahoma underscores our commitment to the advancement of the UAS and AAM drone sectors, which hold immense promise for the future of both our state and the broader industry. By establishing a hub of innovation and expertise, we aim to facilitate collaboration, drive research and development, and serve as a catalyst for economic growth within the region.
"We believe that Oklahoma's unique blend of talent, resources, and innovation makes it the perfect home for our endeavors. Through this new office, we are not only providing a platform for local visionaries to thrive, but also positioning our state as a global leader in UAS and AAM technologies," stated Taj Keo SVP Business Development (UAV Corp). This milestone is a testament to the vision and dedication of all those involved, as we work hand in hand with our partners, stakeholders, and the community to shape the future of aviation. The UAS and AAM sectors are poised to revolutionize transportation and redefine possibilities, and UAV Corp is excited to be at the forefront of this transformative journey. As we celebrate the opening of our new office we extend an invitation to all Oklahomans to join us in this exciting venture. Together, we will propel Oklahoma onto the international stage, showcasing the state's ingenuity and driving progress that will echo across borders.
The company executed an MOU with Osage, LLC, a division of the Osage Nation, which is a federally recognized Native American tribal government, to pursue 8(a) joint ventures for government contracting opportunities together as well as the manufacturing of high altitude unmanned airships for "satellite like" communication platforms and other near space initiatives.
"We are enthusiastic about the new business opportunities that our MOU with UAV Corp represents for Osage LLC and the UAS/AAM community in Oklahoma. We share a commitment to bring high tech jobs and manufacturing capabilities surrounding Skyway 36 and contribute to the local economy". stated Russell Goff, CEO of Osage LLC.
About Osage, LLC
Osage LLC is a tribally led and managed company dedicated to serving the interests of Osage tribal members by creating long-term economic value for the Osage Nation.
About UAV Corp
UAV Corp (UMAV) is a Research and Development holding company with a focus on Communications, Aerospace, Defense and Environmental Solutions. Researchers at UAV Corp are actively engaged in solving transformative problems for the government and commercial clients. We are working on a wide range of topics including but not limited to advanced communication, Lighter than Air and Drone Technology, low altitude analysis of carbon dioxide (CO2) conversion, new energy processes, biomass conversion, energy efficiency, precision agriculture and mining management. UAVs wholly owned subsidiary Skyborne Technology, Inc. has significant investments in research & development of Intellectual Property and proprietary designs in areas covering semi-rigid and rigid lighter than air designs, reverse-ballonet technology, mooring, and hybrid propulsion that have competitive advantages for both its Spherical and Cylinder Class tethered/lighter than air designed drones. Skyborne Technology has a manufacturing facility in Wewahitchka, Florida, owns the airport in Port St. Joe, Florida for manned and unmanned operations, opened new office in Tulsa, Oklahoma for High Altitude Airship manufacturing and Skyborne Central America, LLC a wholly owned subsidiary that pursues unique business opportunities in the Caribbean, Central America, and Mexico for the Detachable Airship Retractable Tether "DART" systems and advanced UAS capabilities.
CAUTIONARY STATEMENT REGARDING FORWARD-LOOKING INFORMATION:
This news release includes certain "forward-looking statements" under applicable US securities legislation. Forward-looking statements are necessarily based upon a number of estimates and assumptions that, while considered reasonable, are subject to known and unknown risks, uncertainties, and other factors which may cause the actual results and future events to differ materially from those expressed or implied by such forward-looking statements. Such factors include, but are not limited to: general business, economic, competitive, political and social uncertainties; delay or failure to receive board, shareholder or regulatory approvals, where applicable and the state of the capital markets. There can be no assurance that such statements will prove to be accurate, as actual results and future events could differ materially from those anticipated in such statements. Accordingly, readers should not place undue reliance on forward-looking statements. The Company disclaims any intention or obligation to update or revise any forward-looking statements, whether as a result of new information, future events or otherwise, except as required by law.
Contact:
UAV Corp
OTC: UMAV
Michael Lawson, Chairman
805.588.1747
Deborah Cheek, Communications Director
850-588-1747
SOURCE: UAV Corp