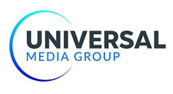 BOCA RATON, FL, August 1, 2023 – Universal Media Group Inc. (OTC:UMGP) is proud to announce that their Emmy-nominated television show, "Before the Fame with Mike Sherman," will now be available for streaming on Tubi, the leading AVOD television platform in North America. With 64 million monthly active users as of January 2023, Tubi remains a powerful player in the AVOD space. Owned and operated by the Fox Corporation, they see Tubi as a cornerstone of its digital streaming strategy. It plans to continue running Tubi as an independent service while exploring opportunities to expand its content offerings
"To have a partner like FOX and a platform like Tubi streaming and broadcasting "Before the Fame with Mike Sherman" a weekly television documentary series of some of today's biggest stars in sports, music, and entertainment, is highly gratifying and is a significant step for Universal Media Group Inc. Relationships like this continue to strengthen the company's IP catalog, partnerships, and balance sheet. UMGP is actively seeking new partners and negotiating with multiple broadcast and streaming platforms for additional distribution opportunities," says Mike Sherman, the President of UMGP.
As Universal Media Group Inc. moves forward with its streaming partnerships, they see Tubi as a fantastic platform to showcase its compelling content, including the popular series "Before the Fame with Mike Sherman." We are also excited about several new programs that include some of the most prominent social media influencers across multiple genres in the coming months.
Currently listed on the OTC Pink Market (UMGP), Universal Media is on track for its up-listing to the OTCQB. This is in anticipation of our submittal of a listing application to the NASDAQ by the end of our 2023-2024 fiscal year. More to follow.
About Universal Media Group
Universal Media Group (UMGP) is a publicly traded Digital Media Production company. Universal creates an eclectic array of content, including national television network celebrity programming, streaming financial news, and opinion shows. The company will continue to pursue strategic business investments, partnerships, and acquisitions that will ultimately increase profitability and expand the company's reach, focus, and portfolio of business assets.
About Tubi
Tubi, an American over-the-top content platform, is a prominent ad-supported streaming service owned by Fox Corporation since 2020. Founded in April 2014 by Farhad Massoudi, Tubi quickly gained popularity, and its acquisition by Fox for $440 million further solidified its position as a leading streaming service worldwide.
Safe Harbor Statement:
This release contains forward-looking statements within the meaning of the Private Securities Litigation Reform Act of 1995. You can identify these statements as predictions, projections, or references to future events, expectations, possibilities, or similar. Forward-looking statements involve risks and uncertainties that could cause results to differ materially from those projected or anticipated. Although the Company believes the expectations reflected in our forward-looking statements are based on reasonable assumptions, the Company cannot give any assurance that its expectations will be attained due to several variable factors. Factors or events that could cause results to differ may emerge, and the Company can't predict all of them. Some of these risks and uncertainties include but are not limited to general economic and business conditions, effects of continued geopolitical unrest and regional conflicts, customer order patterns, changes in consumer trends, and various other factors beyond the Company's control. Although the Company intends to provide public updates, it undertakes no obligation to publicly update any forward-looking statement, whether as a result of new information, future developments, or otherwise, except as required by law.
For further information, visit: https://UMGP.com
Media Details:
Company Name: Universal Media Group
Contact Phone Number: 561.908.3333
Contact E-Mail Address: ms@umediagroupinc.com
Address: 1199 S Federal Hwy, Suite 111, Boca Raton, FL 33432
SOURCE:Universal Media Group, Inc.