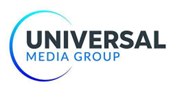 BOCA RATON, FL, August 4, 2023 – Universal Media Group Inc. (OTC:UMGP) a visionary technology and media enterprise, is proud to announce its groundbreaking initiative – the development of an innovative social media platform fueled by cutting-edge AI technology, designed exclusively to empower talented high school students with a fervent passion for music and dance from every corner of the globe.
With an unwavering commitment to fostering creativity and nurturing the next generation of artists, Universal Media Group Inc. is set to redefine the way young talents connect, collaborate, and showcase their potential on an international stage.
Key features of the platform include:
Uniting Young Talents Worldwide: The social media platform will act as a virtual melting pot, bringing together gifted high school students from diverse cultural backgrounds and regions, transcending borders and connecting them through their shared love for music and dance.
AI-driven Talent Recognition: Harnessing the power of AI technology, the platform will facilitate the seamless discovery of exceptional talents, identifying promising artists who exhibit unique potential, artistry, and dedication in their respective fields.
Scholarships and Prizes: UMGP's unwavering support for the arts will be reflected through scholarships and prizes awarded to the most outstanding young artists, providing them with opportunities to advance their education, training, and artistic pursuits.
User-friendly Interface: The platform's intuitive and user-friendly interface will ensure that young artists can effortlessly navigate and showcase their talent. Emphasizing ease of use, artists can focus on honing their craft and engaging with their audience.
Skill Development Tools: Integrated with cutting-edge tools and resources, the platform will provide aspiring artists with opportunities to enhance their creative skills, receive valuable feedback, and refine their artistic expressions further.
Collaborative Opportunities: The platform will act as a hub for creative collaborations, enabling artists to connect with one another, form virtual bands, dance troupes, and ensembles, amplifying their impact, and fostering a sense of camaraderie within the artistic community.
High School Icon, powered by Universal Media Group Inc. will serve as a global stage for young artists with extraordinary potential, where their talents will be nurtured and celebrated," said Mike Sherman, President at Universal Media Group Inc. "Through our AI-driven technology and extensive support, we aim to inspire these young individuals to chase their dreams and forge a path towards success in the world of music and dance."
The development of the platform is currently underway, with an anticipated launch in the first quarter 2024. To stay updated on the latest developments and secure early access to the platform, interested students, parents, and educators are encouraged to go to UMGP.com for updates.
About Universal Media Group Inc. UMGP is an industry-leading technology and media company committed to shaping the future of entertainment and empowering the next generation of creative visionaries. With a passion for innovation and an unwavering dedication to the arts, UMGP strives to create transformative experiences that resonate globally.
About Universal Media Group
Universal Media Group (UMGP) is a publicly traded Digital Media Production company. Universal creates an eclectic array of content, including national television network celebrity programming, streaming financial news, and opinion shows. The company will continue to pursue strategic business investments, partnerships, and acquisitions that will ultimately increase profitability and expand the company's reach, focus, and portfolio of business assets.
Safe Harbor Statement:
This release contains forward-looking statements within the meaning of the Private Securities Litigation Reform Act of 1995. You can identify these statements as predictions, projections, or references to future events, expectations, possibilities, or similar. Forward-looking statements involve risks and uncertainties that could cause results to differ materially from those projected or anticipated. Although the Company believes the expectations reflected in our forward-looking statements are based on reasonable assumptions, the Company cannot give any assurance that its expectations will be attained due to several variable factors. Factors or events that could cause results to differ may emerge, and the Company can't predict all of them. Some of these risks and uncertainties include but are not limited to general economic and business conditions, effects of continued geopolitical unrest and regional conflicts, customer order patterns, changes in consumer trends, and various other factors beyond the Company's control. Although the Company intends to provide public updates, it undertakes no obligation to publicly update any forward-looking statement, whether as a result of new information, future developments, or otherwise, except as required by law.
For further information, visit: https://UMGP.com
Media Details:
Company Name: Universal Media Group
Contact Phone Number: 561.908.3333
Contact Email Address: ms@umediagroupinc.com
Address: 1199 S Federal Hwy, Suite 111, Boca Raton, FL 33432
SOURCE:Universal Media Group, Inc.