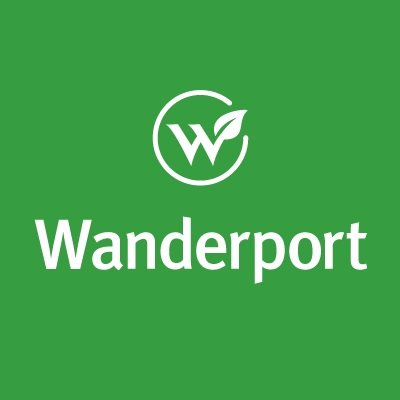 SANTA MONICA, CA, August 16, 2023 – Wanderport Corporation (OTC: WDRP), a holding company specializing in health and wellness, clean mobility and artificial intelligence (AI), is pleased to announce the cancellation of 100 million common shares and strategic direction of AI applications for health and wellness.
The Company has secured and cancelled 100 million shares of common stock, a reduction of 14% of its outstanding shares. This significant measure, aimed at enhancing Wanderport's capital structure and enhancing shareholder value, aligns with the Company's ongoing efforts to fortify its financial position, streamline its activities, and drives forthcoming growth initiatives.
"We believe that the cancellation of these shares underscores our dedication to maximizing shareholder value and fortifying our financial foundation," said Miki Takeuchi, Chief Executive Officer. "This strategic action is a testament to our confidence in the trajectory of Wanderport and our commitment to long-term success."

By reducing the number of outstanding common shares, Wanderport aims to enhance its earnings per share and potentially increase the Company's attractiveness to investors. The cancellation reflects the Company's confidence in its future prospects in the wellness, clean mobility, and AI sectors.
As part of its mission to enhance the quality of human lives, Wanderport is pleased to announce its strategic move towards developing AI applications tailored for enhancement of health and wellness.
As the world continues to embrace the digital era, Wanderport recognizes the enormous potential of AI in revolutionizing the way individuals manage and prioritize their well-being. With this new focus, the Company is poised to create AI-driven solutions that empower people to proactively take charge of their physical, mental, and emotional health.

The Company's goal is to combine the power of advanced machine learning algorithms with the in-depth understanding of human wellness to foster an environment where technology and health converge seamlessly. This will enable Wanderport to cater to a wide array of wellness needs, ranging from stress management and personalized fitness routines to mental health support and chronic disease management.

"Our commitment to leveraging AI for the betterment of humanity has led us to this moment," commented Miki Takeuchi. "With this strategic shift towards wellness-focused AI applications, we envision a future where technology becomes a reliable partner in one's journey towards holistic well-being."

Wanderport is currently focusing on development of a suite of AI applications with plans to introduce product launches in Q4. These applications are designed to provide education, consultation, and recommendations for programs or treatments aimed at enhancing individual wellness.
Demos of the preliminary versions of the AI bots are available at https://wanderport.com. Subsequent iterations will incorporate functionalities enabling the Company to capitalize on the applications.
About Wanderport Corporation
Wanderport Corporation is a holding company specializing in health and wellness, clean mobility and artificial intelligence
For more information, please visit https://wanderportcorp.com.
Facebook: wanderportcorporation
Twitter: @wanderportcorp
Forward-Looking Statements:
Statements made herein constitute forward-looking statements that involve risks and uncertainties that could cause actual results to differ materially from those stated or implied by such forward-looking statements. The potential risks and uncertainties include, among others, potential volatility in the company's stock price, increased competition, customer acceptance of new products and services to be offered by the company, and uncertainty of future revenue and profitability and fluctuations in its quarterly operating efforts. Forward-looking statements are projections of events, revenues, income, future economics, research, development, reformulation, product performance or management's plans and objectives for future operations. While these forward-looking statements and any assumptions upon which they are based are made in good faith and reflect current judgment regarding the direction of the business operations of Wanderport Corporation, actual results will almost always vary, sometimes materially, from any estimates, predictions, projections, assumptions or other future performance suggested in this press release.
Contact:
Wanderport Corporation
www.wanderportcorp.com
Investor Relations:
Miki Takeuchi
ir@wanderportcorp.com
SOURCE: Wanderport Corporation