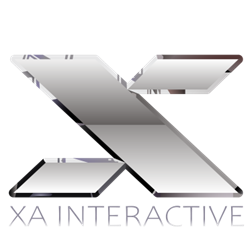 ORLANDO, FL, September 11, 2023 – Holiday Island Holdings, Inc. (OTC PINK: HIHI) who recently completed a reverse-merger with XA Interactive, Inc., a prominent player in the secondary recovery oil and gas sector is proud to announce a game-changing acquisition that signifies a significant milestone for both companies. In a strategic and undisclosed all-stock transaction, XA Interactive has successfully acquired all assets of Louisiana Onshore Exploration, which encompass a wide array of valuable resources, including operating wells, revenue, pumpjacks, drilling equipment, and a sprawling land portfolio comprising thousands of acres of land leases under management. 
This acquisition is set to redefine the energy exploration landscape, consolidating XA Interactive's position as a key player in the industry. By combining forces with Louisiana Onshore Exploration, XA Interactive reinforces its commitment to innovation, operational excellence, and sustainable energy solutions.
Michael Prozer, Chairman of XA Interactive, expressed his enthusiasm for this transformative move: "The acquisition of Louisiana Onshore Exploration's assets represents a strategic leap forward for XA. We are excited to welcome their team, resources, and expertise into our organization, which aligns seamlessly with our vision for long-term growth and innovation in the energy exploration sector. Together, we'll harness our collective strengths to unlock new opportunities and continue delivering reliable, sustainable energy solutions to our clients."
Chris Roy, V.P of Land for Louisiana Onshore Exploration, commented on this acquisition: "We are excited to join forces with XA Interactive in this landmark transaction. This opens up new avenues for growth and innovation in the energy sector. We believe that our assets, and expertise will bring significant value to XA, and will create a dynamic synergy that benefits both companies and our stakeholders. We are looking forward to a fruitful collaboration that will drive the industry forward while ensuring continued excellence in energy exploration and production."
Josh Cohen, CEO of Controlled Capital, who played a crucial role in orchestrating this strategic roll-up, also weighed in on the acquisition: "This transaction marks a significant achievement for both XA Interactive and Louisiana Onshore Exploration. We believe that this partnership will create synergies, enhance operational efficiency, and drive enduring value for all stakeholders involved."This acquisition follows the signing of a definitive agreement by both parties, solidifying their commitment to this transformative relationship.
For media inquiries and further information, please contact:
Media Contact:
Email: josephine@xainteractive.com
Company Name: XA Interactive, Inc.
Contact Person: Josephine Vargas
City: Orlando
State: Florida
Country: United States
Investor Relations:
Controlled Capital
112 W 34th St
New York, NY 10120
Direct – (917) 584-7042
About XA Interactive (OTC PINK: HIHI):
XA Interactive is a dynamic player in the secondary recovery oil and gas sector, focused on harnessing innovative solutions to unlock the hidden potential of energy resources. With a commitment to sustainable growth and operational excellence, XA Interactive is dedicated to making a positive impact within the industry.
About Controlled Capital:
Controlled Capital is a leading financial advisory firm specializing in energy transactions. With a wealth of experience and expertise, Controlled Capital provides strategic guidance and facilitates impactful partnerships and financing options within the energy industry.
Forward-Looking Statements:
THIS PRESS RELEASE CONTAINS "FORWARD-LOOKING STATEMENTS". FORWARD-LOOKING STATEMENTS ARE STATEMENTS CONCERNING ESTIMATES, PLANS, OBJECTIVES, GOALS, STRATEGIES, EXPECTATIONS, INTENTIONS, PROJECTIONS, DEVELOPMENTS, FUTURE EVENTS, PERFORMANCE OR PRODUCTS, UNDERLYING (EXPRESSED OR IMPLIED) ASSUMPTIONS AND OTHER STATEMENTS THAT ARE OTHER THAN HISTORICAL FACTS.  IN SOME CASES, FORWARD-LOOKING STATEMENTS CAN BE IDENTIFIED BY THE USE OF FORWARD-LOOKING WORDS SUCH AS "ESTIMATED," "BELIEVES," "SEEK," "EXPECTS," "MAY," "WILL," "SHOULD," OR "ANTICIPATES," OR THE NEGATIVE OF THESE WORDS OR OTHER VARIATIONS OF THESE WORDS OR COMPARABLE WORDS, OR BY DISCUSSIONS OF PLANS OR STRATEGY THAT INVOLVE RISKS AND UNCERTAINTIES. MANAGEMENT WISHES TO CAUTION THE READER THAT THESE FORWARD-LOOKING STATEMENTS, INCLUDING, BUT NOT LIMITED TO, STATEMENTS REGARDING THE COMPANY AND ITS PLANS OR INTENTIONS, ESTIMATES, GOALS, COMPETITIVE TRENDS AND OTHER MATTERS THAT ARE NOT HISTORICAL FACTS ARE ONLY PREDICTIONS.  NO ASSURANCES CAN BE GIVEN THAT SUCH PREDICTIONS WILL PROVE CORRECT OR THAT THE ANTICIPATED FUTURE RESULTS WILL BE ACHIEVED.  ACTUAL EVENTS OR RESULTS MAY DIFFER MATERIALLY EITHER BECAUSE ONE OR MORE PREDICTIONS PROVE TO BE ERRONEOUS OR AS A RESULT OF OTHER RISKS FACING THE COMPANY. FORWARD-LOOKING STATEMENTS SHOULD BE READ IN LIGHT OF THE CAUTIONARY STATEMENTS SET FORTH HEREIN AND THE RISKS ASSOCIATED WITH AN EARLY-STAGE COMPANY THAT HAS LIMITED ASSETS AND OPERATIONS, THE COMPARATIVELY LIMITED FINANCIAL RESOURCES OF THE COMPANY, THE INTENSE COMPETITION THE COMPANY FACES FROM OTHER ESTABLISHED COMPETITORS, THE UNCERTAINTIES ARISING OUT OF THE LEGAL UNCERTAINTIES THAT DIRECTLY AND INDIRECTLY IMPACT DEVELOPMENT-STAGE COMPANIES.  ANY ONE OR MORE OF THESE OR OTHER RISKS COULD CAUSE ACTUAL RESULTS TO DIFFER MATERIALLY FROM THE FUTURE RESULTS INDICATED, EXPRESSED, OR IMPLIED IN SUCH FORWARD-LOOKING STATEMENTS.  WE UNDERTAKE NO OBLIGATION TO UPDATE OR REVISE ANY FORWARD-LOOKING STATEMENT TO REFLECT EVENTS, CIRCUMSTANCES, OR NEW INFORMATION AFTER THE DATE OF THIS PRESS RELEASE OR TO REFLECT THE OCCURRENCE OF UNANTICIPATED OR OTHER SUBSEQUENT EVENTS.
SOURCE: Holiday Island Holdings, Inc.