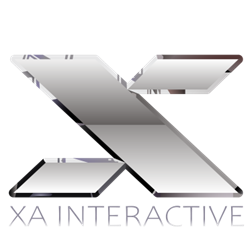 ORLANDO, FL, October 2, 2023 – Holiday Island Holdings, Inc. (OTC PINK: HIHI) recently completed a reverse-merger with XA Interactive, Inc., a natural resources and tech company specializing in secondary recovery of oil and gas. Having completed its acquisition of Louisiana Onshore Exploration, XA is preparing for expansion of its drilling operations on these Louisiana properties with estimated reserves of six-million barrels per square mile, spanning nearly 160 square miles in the Louisiana Austin Chalk. To review the reserve reports, click here.
"We have a six-month plan in place to permit and drill a 5,000 ft lateral and perform a modern completion technique via a multi-stage hydraulic fracture treatment." says Michael Prozer, Chairman of XA Interactive. "Our projections, models and geology suggest that if we are successful, each well could generate 7-10k barrels of oil, along with 9000 MCF of natural gas per day. The successful completion of this project has the potential to greatly boost our company's annual revenues."
The terms of the acquisition between XA and Louisiana Onshore Exploration (LOE) involve the issuance of $30 million in Preferred Series A shares to the LOE team over an 18-month period, with minimal impact on overall market capitalization. In exchange, XA assumes full ownership of all well production, revenues, and existing operations. XA also integrates the LOE team, which comprises key members such as Chris Roy, VP of Land; Ellis Guilbeau, VP of Exploration; and Jerred Clark, VP of Engineering, bringing a combined 70+ years of oil and gas expertise into its operations.
LOE has discovered 250 BCF and 10 million barrels of oil, helping to generate over $1 billion in sales as an operator. The team also generated the Thunder Bayou well, which became the nation's top gas-producing well for multiple consecutive years. This discovery continues to be a huge producer, amassing a reservoir of over 80 billion cubic feet of gas and more than 2 million barrels of condensate.
The acquisition was facilitated by Controlled Capital, a financial firm with a strong track record in assisting companies with capital raising and strategic investments. Josh Cohen, CEO at Controlled Capital, provided insights into the collaboration: "We are proud to be partnering with XA Interactive on this transformational project. Bringing XA and Louisiana Onshore Exploration together is proving to be a game changer for XA Interactive. XA's commitment to sustainability and innovation aligns perfectly with their investment strategy."
Beyond the economic benefits, XA Interactive remains committed to corporate responsibility and community engagement. The company plans to collaborate with local communities and authorities to ensure that its operations benefit the regions in which it operates. As part of the company's commitment to the community, resources will also be allocated for the cleanup and remediation of orphaned wells.
XA currently has drilling operations underway in South Central Texas, and as the company moves forward with its expansion plans in Texas and Louisiana, it anticipates not only a significant increase in production, but also a positive impact on employment and economic development in the areas it serves.
For media inquiries and further information, please contact:
Media Contact:
Email: josephine@xainteractive.com
Company Name: XA Interactive, Inc.
Contact Person: Josephine Vargas
City: Orlando
State: Florida
Country: United States
Investor Relations:
Controlled Capital
112 W 34th St
New York, NY 10120
Direct – (917) 584-7042
About XA Interactive (OTC PINK: HIHI):
XA Interactive is a dynamic player in the secondary recovery oil and gas sector, focused on harnessing innovative solutions to unlock the hidden potential of energy resources. With a commitment to sustainable growth and operational excellence, XA Interactive is dedicated to making a positive impact within the industry.
About Controlled Capital:
Controlled Capital is a leading financial advisory firm specializing in energy transactions. With a wealth of experience and expertise, Controlled Capital provides strategic guidance and facilitates impactful partnerships and financing options within the energy industry.
Forward-Looking Statements:
THIS PRESS RELEASE CONTAINS "FORWARD-LOOKING STATEMENTS". FORWARD-LOOKING STATEMENTS ARE STATEMENTS CONCERNING ESTIMATES, PLANS, OBJECTIVES, GOALS, STRATEGIES, EXPECTATIONS, INTENTIONS, PROJECTIONS, DEVELOPMENTS, FUTURE EVENTS, PERFORMANCE OR PRODUCTS, UNDERLYING (EXPRESSED OR IMPLIED) ASSUMPTIONS AND OTHER STATEMENTS THAT ARE OTHER THAN HISTORICAL FACTS. IN SOME CASES, FORWARD-LOOKING STATEMENTS CAN BE IDENTIFIED BY THE USE OF FORWARD-LOOKING WORDS SUCH AS "ESTIMATED," "BELIEVES," "SEEK," "EXPECTS," "MAY," "WILL," "SHOULD," OR "ANTICIPATES," OR THE NEGATIVE OF THESE WORDS OR OTHER VARIATIONS OF THESE WORDS OR COMPARABLE WORDS, OR BY DISCUSSIONS OF PLANS OR STRATEGY THAT INVOLVE RISKS AND UNCERTAINTIES. MANAGEMENT WISHES TO CAUTION THE READER THAT THESE FORWARD-LOOKING STATEMENTS, INCLUDING, BUT NOT LIMITED TO, STATEMENTS REGARDING THE COMPANY AND ITS PLANS OR INTENTIONS, ESTIMATES, GOALS, COMPETITIVE TRENDS AND OTHER MATTERS THAT ARE NOT HISTORICAL FACTS ARE ONLY PREDICTIONS. NO ASSURANCES CAN BE GIVEN THAT SUCH PREDICTIONS WILL PROVE CORRECT OR THAT THE ANTICIPATED FUTURE RESULTS WILL BE ACHIEVED. ACTUAL EVENTS OR RESULTS MAY DIFFER MATERIALLY EITHER BECAUSE ONE OR MORE PREDICTIONS PROVE TO BE ERRONEOUS OR AS A RESULT OF OTHER RISKS FACING THE COMPANY. FORWARD-LOOKING STATEMENTS SHOULD BE READ IN LIGHT OF THE CAUTIONARY STATEMENTS SET FORTH HEREIN AND THE RISKS ASSOCIATED WITH AN EARLY-STAGE COMPANY THAT HAS LIMITED ASSETS AND OPERATIONS, THE COMPARATIVELY LIMITED FINANCIAL RESOURCES OF THE COMPANY, THE INTENSE COMPETITION THE COMPANY FACES FROM OTHER ESTABLISHED COMPETITORS, THE UNCERTAINTIES ARISING OUT OF THE LEGAL UNCERTAINTIES THAT DIRECTLY AND INDIRECTLY IMPACT DEVELOPMENT-STAGE COMPANIES. ANY ONE OR MORE OF THESE OR OTHER RISKS COULD CAUSE ACTUAL RESULTS TO DIFFER MATERIALLY FROM THE FUTURE RESULTS INDICATED, EXPRESSED, OR IMPLIED IN SUCH FORWARD-LOOKING STATEMENTS. WE UNDERTAKE NO OBLIGATION TO UPDATE OR REVISE ANY FORWARD-LOOKING STATEMENT TO REFLECT EVENTS, CIRCUMSTANCES, OR NEW INFORMATION AFTER THE DATE OF THIS PRESS RELEASE OR TO REFLECT THE OCCURRENCE OF UNANTICIPATED OR OTHER SUBSEQUENT EVENTS.
SOURCE: Holiday Island Holdings, Inc.