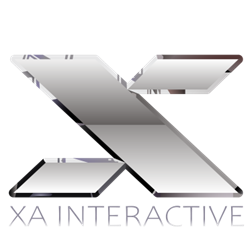 ORLANDO, FL, September 18, 2023 – Holiday Island Holdings, Inc. (OTC PINK: HIHI) recently completed a reverse-merger with XA Interactive, Inc., a prominent player in the secondary recovery oil and gas sector, is pleased to announce the successful securing of funding deals aimed at fueling the expansion of the company's oil and gas operations. The funding will be provided in stages, with an initial cash infusion to kickstart new drilling efforts.
"On the heels of our recent acquisition of Louisiana Onshore Exploration, we're excited to announce this funding opportunity, which we feel will be a pivotal moment in the growth trajectory of XA," said Michael Prozer, Chairman of XA Interactive. "The funding will provide the company with the necessary resources to directly develop and optimize our Texas based oil wells, help expansion efforts in our Louisiana locations, and provide additional financing over time."
Controlled Capital played an essential role for XA in this financing. Controlled Capital CEO Josh Cohen expressed his enthusiasm about the collaboration, stating: "We are proud to have provided guidance to XA Interactive in this funding, and working together to propel XA's growth initiatives in the energy sector. This showcases XA's developing market position and their dedication to driving innovation in the oil and gas industry."
For media inquiries and further information, please contact:
Media Contact:
Email: josephine@xainteractive.com
Company Name: XA Interactive, Inc.
Contact Person: Josephine Vargas
City: Orlando
State: Florida
Country: United States
Investor Relations:
Controlled Capital
112 W 34th St
New York, NY 10120
Direct – (917) 584-7042
About XA Interactive (OTC PINK: HIHI):
XA Interactive is a dynamic player in the secondary recovery oil and gas sector, focused on harnessing innovative solutions to unlock the hidden potential of energy resources. With a commitment to sustainable growth and operational excellence, XA Interactive is dedicated to making a positive impact within the industry.
About Controlled Capital:
Controlled Capital is a leading financial advisory firm specializing in energy transactions. With a wealth of experience and expertise, Controlled Capital provides strategic guidance and facilitates impactful partnerships and financing options within the energy industry.
Forward-Looking Statements:
THIS PRESS RELEASE CONTAINS "FORWARD-LOOKING STATEMENTS". FORWARD-LOOKING STATEMENTS ARE STATEMENTS CONCERNING ESTIMATES, PLANS, OBJECTIVES, GOALS, STRATEGIES, EXPECTATIONS, INTENTIONS, PROJECTIONS, DEVELOPMENTS, FUTURE EVENTS, PERFORMANCE OR PRODUCTS, UNDERLYING (EXPRESSED OR IMPLIED) ASSUMPTIONS AND OTHER STATEMENTS THAT ARE OTHER THAN HISTORICAL FACTS. IN SOME CASES, FORWARD-LOOKING STATEMENTS CAN BE IDENTIFIED BY THE USE OF FORWARD-LOOKING WORDS SUCH AS "ESTIMATED," "BELIEVES," "SEEK," "EXPECTS," "MAY," "WILL," "SHOULD," OR "ANTICIPATES," OR THE NEGATIVE OF THESE WORDS OR OTHER VARIATIONS OF THESE WORDS OR COMPARABLE WORDS, OR BY DISCUSSIONS OF PLANS OR STRATEGY THAT INVOLVE RISKS AND UNCERTAINTIES. MANAGEMENT WISHES TO CAUTION THE READER THAT THESE FORWARD-LOOKING STATEMENTS, INCLUDING, BUT NOT LIMITED TO, STATEMENTS REGARDING THE COMPANY AND ITS PLANS OR INTENTIONS, ESTIMATES, GOALS, COMPETITIVE TRENDS AND OTHER MATTERS THAT ARE NOT HISTORICAL FACTS ARE ONLY PREDICTIONS. NO ASSURANCES CAN BE GIVEN THAT SUCH PREDICTIONS WILL PROVE CORRECT OR THAT THE ANTICIPATED FUTURE RESULTS WILL BE ACHIEVED. ACTUAL EVENTS OR RESULTS MAY DIFFER MATERIALLY EITHER BECAUSE ONE OR MORE PREDICTIONS PROVE TO BE ERRONEOUS OR AS A RESULT OF OTHER RISKS FACING THE COMPANY. FORWARD-LOOKING STATEMENTS SHOULD BE READ IN LIGHT OF THE CAUTIONARY STATEMENTS SET FORTH HEREIN AND THE RISKS ASSOCIATED WITH AN EARLY-STAGE COMPANY THAT HAS LIMITED ASSETS AND OPERATIONS, THE COMPARATIVELY LIMITED FINANCIAL RESOURCES OF THE COMPANY, THE INTENSE COMPETITION THE COMPANY FACES FROM OTHER ESTABLISHED COMPETITORS, THE UNCERTAINTIES ARISING OUT OF THE LEGAL UNCERTAINTIES THAT DIRECTLY AND INDIRECTLY IMPACT DEVELOPMENT-STAGE COMPANIES. ANY ONE OR MORE OF THESE OR OTHER RISKS COULD CAUSE ACTUAL RESULTS TO DIFFER MATERIALLY FROM THE FUTURE RESULTS INDICATED, EXPRESSED, OR IMPLIED IN SUCH FORWARD-LOOKING STATEMENTS. WE UNDERTAKE NO OBLIGATION TO UPDATE OR REVISE ANY FORWARD-LOOKING STATEMENT TO REFLECT EVENTS, CIRCUMSTANCES, OR NEW INFORMATION AFTER THE DATE OF THIS PRESS RELEASE OR TO REFLECT THE OCCURRENCE OF UNANTICIPATED OR OTHER SUBSEQUENT EVENTS.
SOURCE: Holiday Island Holdings, Inc.